In this issue:
December in the Garden
Gifts from the Garden
Gardenerd Tip of the Month: Take Time Off
Gardenerd Product of the Month: Gardening for Geeks 2020!
---
December in the Garden
As winter solstice arrives, each time a new seed catalog fills the mailbox the promise of spring sparks to life. Now is the perfect time to carve out time to read them while the garden is on autopilot.
In our Test Garden, we're harvesting lettuces, carrots, mustard greens, arugula, cilantro, parsley, Swiss chard, and radishes. We're picking oranges and lemons, and will soon be eating kale. Cover crops are growing taller, loquats are setting fruit, and we're trying to keep the tree kale upright against heavy winds. But really, we just want to read seed catalogs and fantasize about new varieties for spring.
For those who missed it: Gardening for Geeks is BACK! This updated version of our popular gardening book hits bookstores in February 2020, so pre-order now! See details below. And Happy Holidays, Gardenerds!
Happy winter gardening,
Christy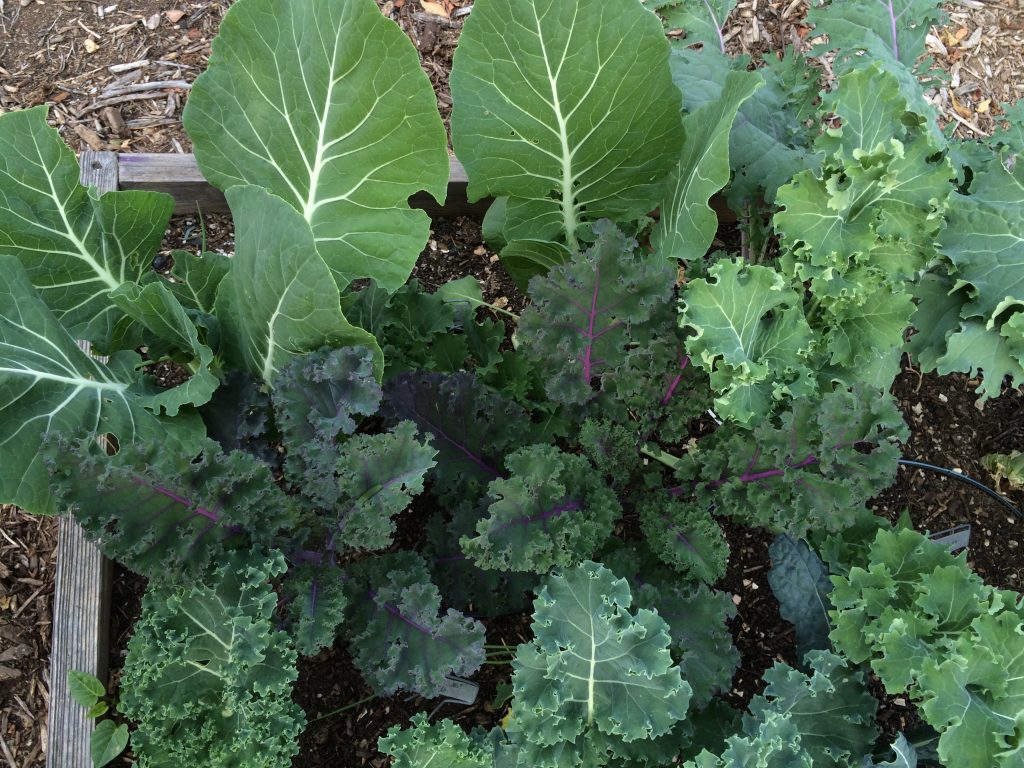 ---
2. Gifts from the Garden
The garden provides gifts for the holidays. Here are some of our favorites, including some that don't require wrapping:
Citrus Salt – Dried lemon, lime or orange peel mixed with salt.
Pumpkin bread – whether you give loaves or muffins, these bake up quick from home-grown pumpkin puree (or the canned stuff. No judgement).
Indoor herb garden – if nurseries have parsley, thyme, dill, or cilantro available, pot them up in terra cotta pots to give to friends with no space outside. Or give them dried herbs from your garden!
Bulbs for forcing – nurseries (and maybe you) have a stash of flower bulbs starting to send up shoots. Give the gift of fragrance and color that can be transplanted out in spring.
Kumquat Marmalade – kumquats (or any citrus fruit) make great marmalade. Here's a recipe.
---
3. Gardenerd Tip of the Month – Take Time Off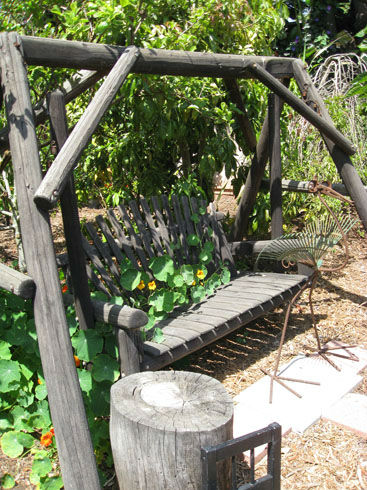 Every winter, the pull to slow down, go dormant, and reflect on the year is heightened. But the holidays keep us from being able to stop, let alone slow down. Gardenerds in warm-winter climates know that the garden doesn't rest, so there's no real reprieve. Still, despite all the inertia, we must carve out time for ourselves (this really is non-negotiable). Here are some ways to do take a little down time to ruminate on year end thoughts:
Block out a Day – Don't schedule anything, skip the party, make a cup of hot cocoa or tea and curl up with a good book (or seed catalogs). Stay in your PJs and put on your out of office message.
Visit a garden – many botanic gardens have holiday light shows, or winter garden displays to inspire and re-fill the well of creativity. Don't schedule anything afterward.
Journal – Here at Gardenerd we like to make lists. At New Years we make a list of the things we are grateful to have accomplished or experienced through the year. Then we make a list of things we hope to experience the next year. It sets a tone of hopeful inspiration for the holidays.
Light a candle – and read by it, or write by it, or listen to music by it in the bathtub. Even 5 minutes of breathing slowly will help restore balance. We highly recommend reading Burnout: The Secret to Unlocking the Stress Cycle for more tools to restoring mental and physical health year-round.
Repeat – Try doing one of these things daily from now until February. It may be hard to carve out time for yourself, but keep trying. Maybe one of these will become a habit.
---
4. Gardenerd Product of the Month – Gardening for Geeks is BACK!

We're excited to announce the launch of Gardening for Geeks: All the Science You Need for Successful Organic Gardening. This updated version includes 6 new plant profiles, and updated resources and terminology. Put it on your holiday wish list or pre-order today!
Stay tuned for more tips and tidbits from Gardenerd.com. Happy winter gardening!

Search our archives here.