In this issue:
November in the Garden
Podcast: Adaptive Gardening with Toni Gattone
Gardenerd Tip of the Month: Thanksgiving Abundance Recipes
Gardenerd Product of the Month: Grow Your Own Mini Fruit Garden
---
November in the Garden
I've heard that Thanksgiving is the "chef's holiday". It's a chance to showcase fresh vegetables and celebrate the abundance from the garden with family and friends. This Thanksgiving abundance is made even more special because some of us will meet in person for the first time in two years. There is a lot to celebrate and be grateful for.
In the Test Garden this week, we're harvesting kale, bok choy, green onions, parsley, and chives. Seedlings from carrots, parsnips, beets, Swiss chard, spinach, lettuces, arugula, and radishes are growing taller. Fall sown potatoes are leafing out, too. It's time to reduce irrigation as days cool down, and it's also a great time to check irrigation for leaks. We're picking the first oranges and lemons off the tree. They're still a little tart, but still tasty. We also picked the last of the pomegranates. We eat the arils by the spoonful as a sweet snack, sprinkle them on salads, and contemplate their partnership with chocolate (see below for an idea).
In this newsletter, you'll find our latest Podcast, and recipes to celebrate your Thanksgiving abundance. We are nothing without you, gardenerds. Thank you so much for being part of the Gardenerd community.
Happy gardening,
Christy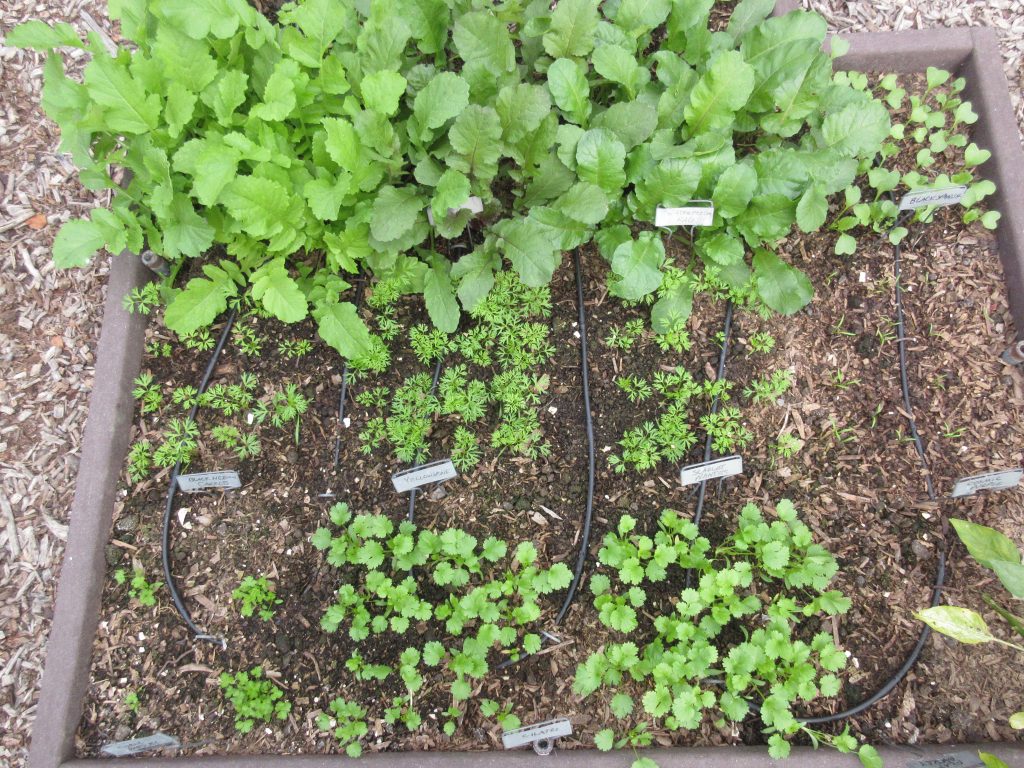 ---
2. Podcast: Adaptive Gardening with Toni Gattone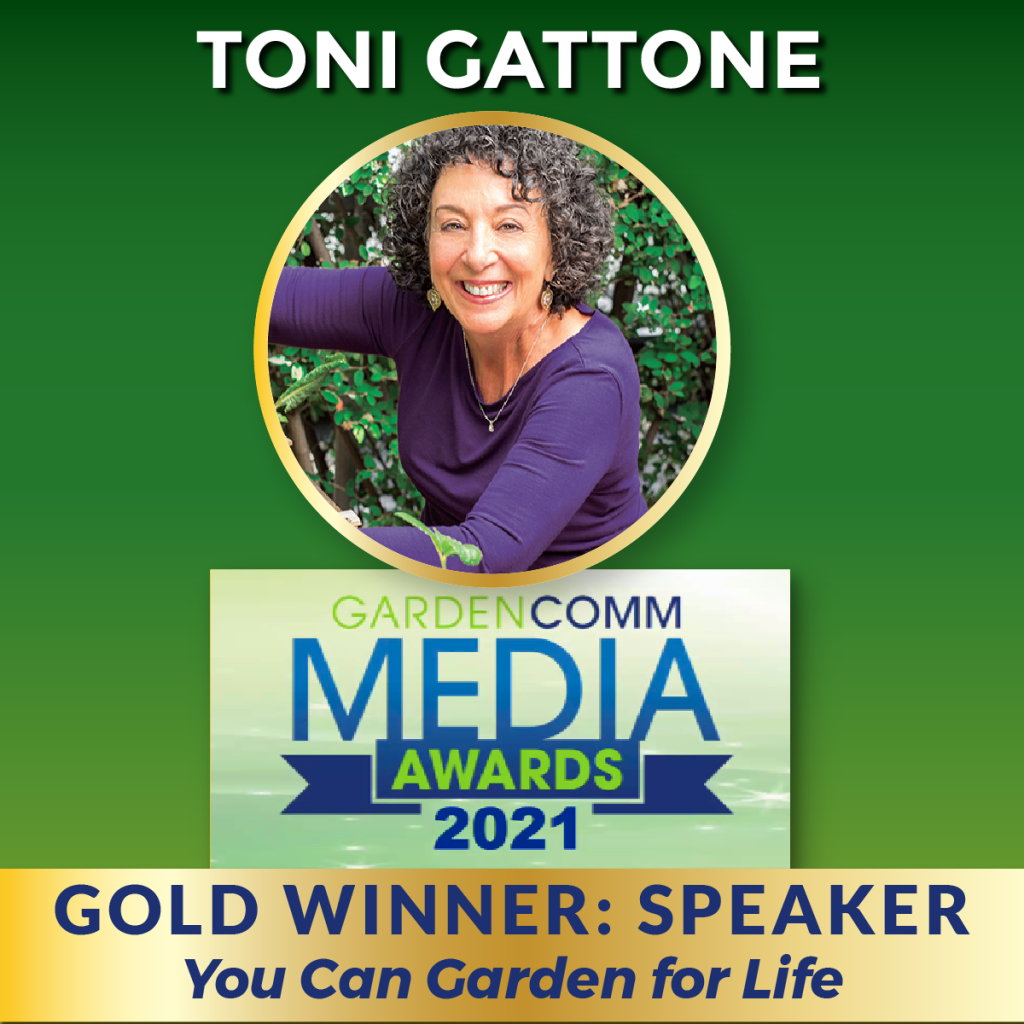 Our latest podcast covers adaptive gardening and gardening as we age with Toni Gattone. She's the author of The Lifetime Gardener and she shares her common sense tips for enjoying gardening at any age and mobility.
---
3. Gardenerd Tip of the Month – Thanksgiving Abundance – Recipes!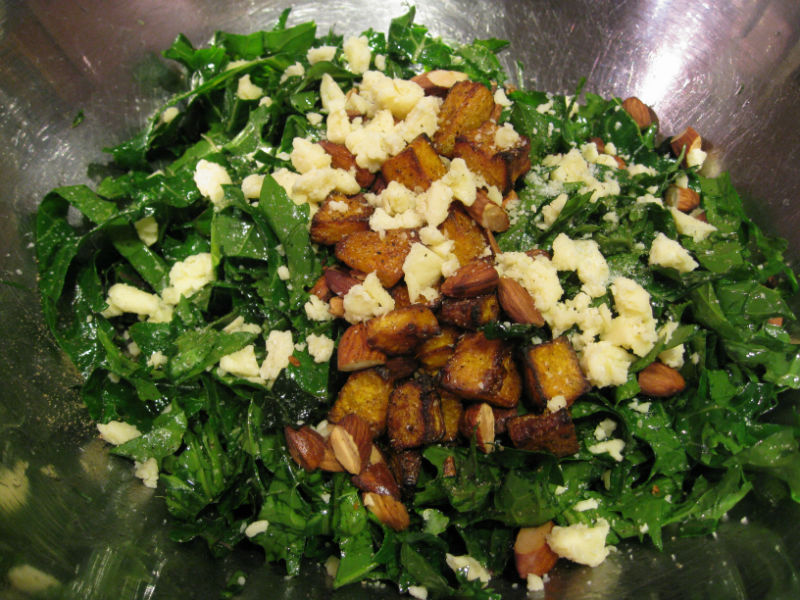 We love sharing recipes for Thanksgiving. After all, it's not only a chef's favorite holiday but it's this gardenerd's favorite celebration of food as well. Here are some tasty recipes for your garden-inspired Thanksgiving table:
Thanksgiving Dishes from the Garden – a collection of recipes from the Gardenerd archives
Pomegranate Dark Chocolate Bites – pomegranate arils and chocolate – yeah.
Herbed Sourdough Rolls – use fresh herbs from the garden for this one
Mushroom Rosemary Stuffing – this is the best, no lie. It's a hit every time.
We hope your Thanksgiving is nourishing and abundant!
---
4. Gardenerd Product of the Month – Grow Your Own Mini Fruit Garden

Are you pre-ordering fruit trees this fall for fresh fruit in spring? Christy's new book, Grow Your Own Mini Fruit Garden, has everything you need to get started growing fruit in small spaces. Whether you have a balcony, patio, or back yard (or front yard…hey, we did that at Gardenerd HQ) you'll find the best guidelines for designing your space, choosing the best varieties, planting and care, and so much more. If you are thinking of planting fruit trees this fall, Get your autographed copy today! Already have a copy? Get an autographed bookplate to go inside your copy. Click the link below for details.
We also have autographed copies of 2020's Gardening for Geeks.
Stay tuned for more tips and tidbits from Gardenerd.com. Enjoy your Thanksgiving abundance in whatever way works for you. Happy Gardening!

Search our archives here.