In this issue:
July in the Garden
Knowing When to Harvest

Gardenerd Tip of the Month: Ground Cherries

Gardenerd Product of the Month: Gardenerd Tank Top

---
1. July in the Garden
I refuse to look at Back-to-School ads in July. It's still summer, and the garden is producing like crazy, so as far as I'm concerned there's no need to plan ahead right now. July is all about being in the moment. It's about walking barefoot, wearing shorts, popping tomatoes into your mouth right off the vine. It's about enjoying the results of hard work in spring.
In our Test Garden, we're harvesting watermelons, cucumbers and green beans. We've harvested sweet corn (see below for tips on knowing when to harvest) and even a few winter squashes that finished up already. Plums have finished falling from the tree for the season around here, but we're still eating them on hot days when something cold from the fridge is all we can muster for a meal. Our cow peas have dried out, so we're picking those for storage soon. There's still time to put in some late-season (short season) veggies if you don't get a frost until late September. We just planted more cucumbers to get us through until fall.
As summer crops finish up, don't forget to use the biomass to build a compost pile. Need help learning how? We'd just added a hands-on composting workshop for the season. Hope you can join in!
Happy Gardening,
Christy
---
2. Knowing When to Harvest

We're getting a lot of emails asking for tips on how to harvest. How do I know when it's ready to pick? There are several tricks, some are more obvious than others. Here's a helpful guide to get you through the harvest season this summer:
Watermelons – the trick is in the tendrils. See examples of what to look for here.
Sweet Corn – it's all about the "milk stage." Find out what that is here.
Onions – when a broken neck is a good thing. See what we mean here.
Leeks – perfect for summer frittatas, leeks are easy to harvest.
Basil – keep it coming all summer long with this tip.
Winter Squash – it's as easy as letting the vines die back. Click here for details.
Edamame – home-grown edamame is the best! Knowing when to pick is crucial.
Peppers – usually when it's the color you want it to be. Check out our YouTube video to help you along.
Tomatoes – they should come off easily in your hand when you rock them between thumb and index/middle fingers. We'll have to do a blog post about that soon.
---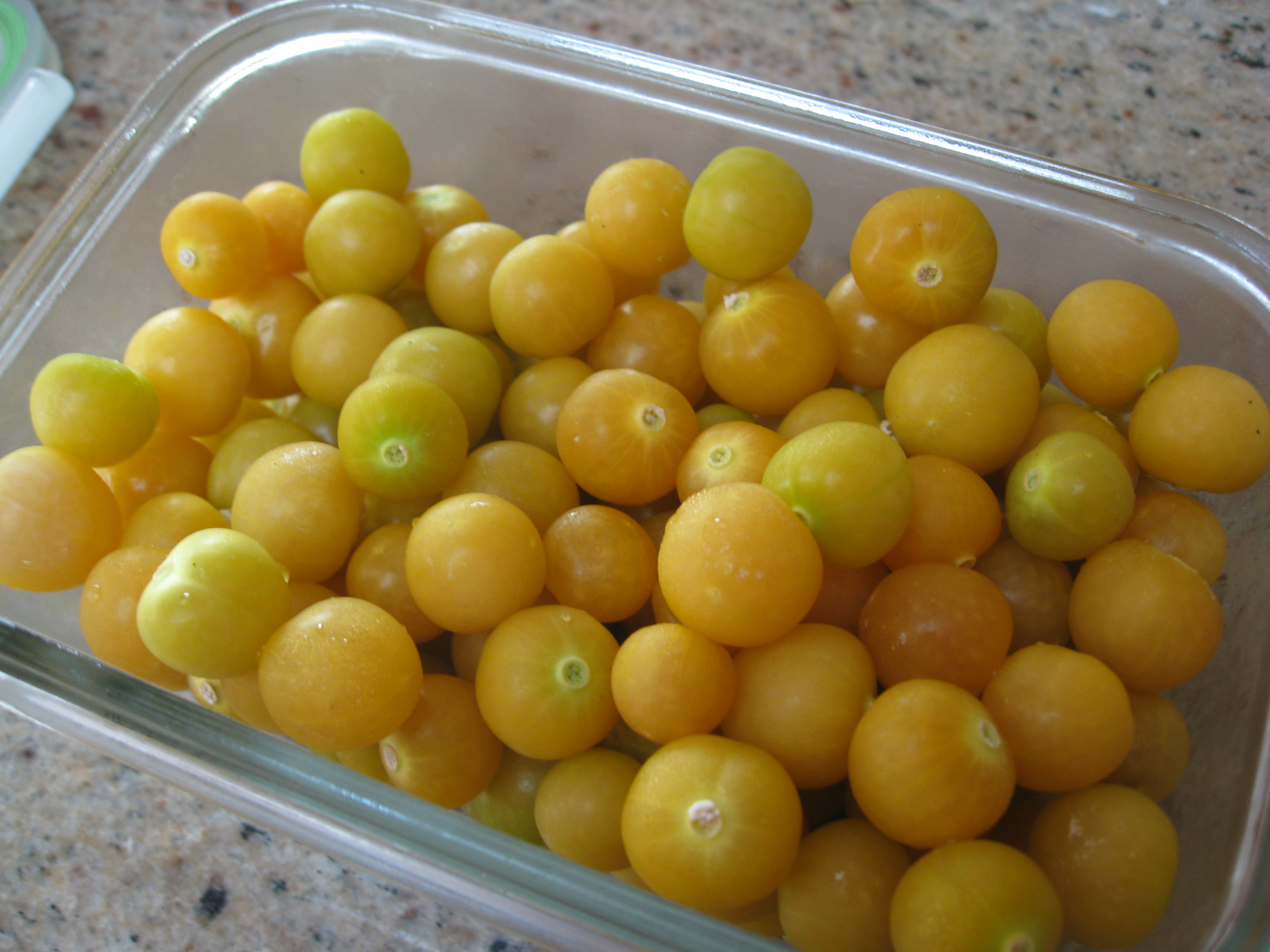 3. Gardenerd Tip of the Month – Ground Cherries

Growing ground cherries has always been relegated to northern climates, at least that's what we thought until a friend from Canada sent us seeds from his garden to try growing here in Southern California. Without any real effort, it worked! We have ground cherries a-plenty. Now what? See how easy it is to grow them, and find ideas for how to use the harvest:
Growing & Harvesting Ground Cherries
---
4. Gardenerd Product of the Month – Gardenerd Tank Top

It's hot out there and it's only July. We still have the hottest months of the year to go. Best be prepared with our Gardenerd Tank Top. It keeps you cool while you garden, and afterward as you drink lemonade on the porch. It's the perfect uniform for summer gardening.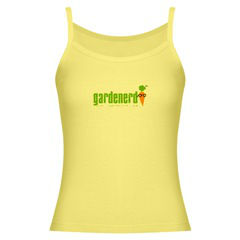 Stay tuned for more tips and tidbits from Gardenerd.com. Happy summer gardening!