In this issue:
May in the Garden
Composting Workshop
Gardenerd Tip of the Month: Nasturtium Pesto
Gardenerd Product of the Month: Gardening for Geeks 2020
---
May in the Garden
We've been on lockdown here in Los Angeles since March 15 and, while not much has changed here at Gardenerd HQ, it does feel like we're nowhere near the end of Covid-19. US numbers keep climbing while they decrease in other countries. As gardenerds, we're prepared for the long haul. The garden has been a great comfort in all of this. We will "keep calm and garden on".
In our Test Garden, we're watching squash, melon, and corn seeds sprout in raised beds. The blackberries are ripening, tomatoes are setting fruit, and our own mini-superbloom is going off in the back yard. Poppies, nigella, calendula, and nasturtiums have taken over in the most beautiful mess. We scattered seeds in fall and the benefits are more than heartwarming: we made nasturtium pesto (see below)! We're harvesting lettuces, radishes, Swiss chard, and sweet peas. If your peppers and tomatoes are flowering, it's time to fertilize to ensure strong fruit set. Add trellises to your cucumbers and pole beans before they get too tall. And don't forget to surround your plant babies with mulch! Hot weather is coming and mulch helps keep roots cool.
We've scheduled a 1-hour composting webinar for May 16th that you can attend from anywhere in the world. See details below and join us to learn nifty tricks for turning kitchen and garden waste into gardener's gold. Also check out our latest Podcast with yours truly answering a slew of pest and disease control questions.
Happy gardening,
Christy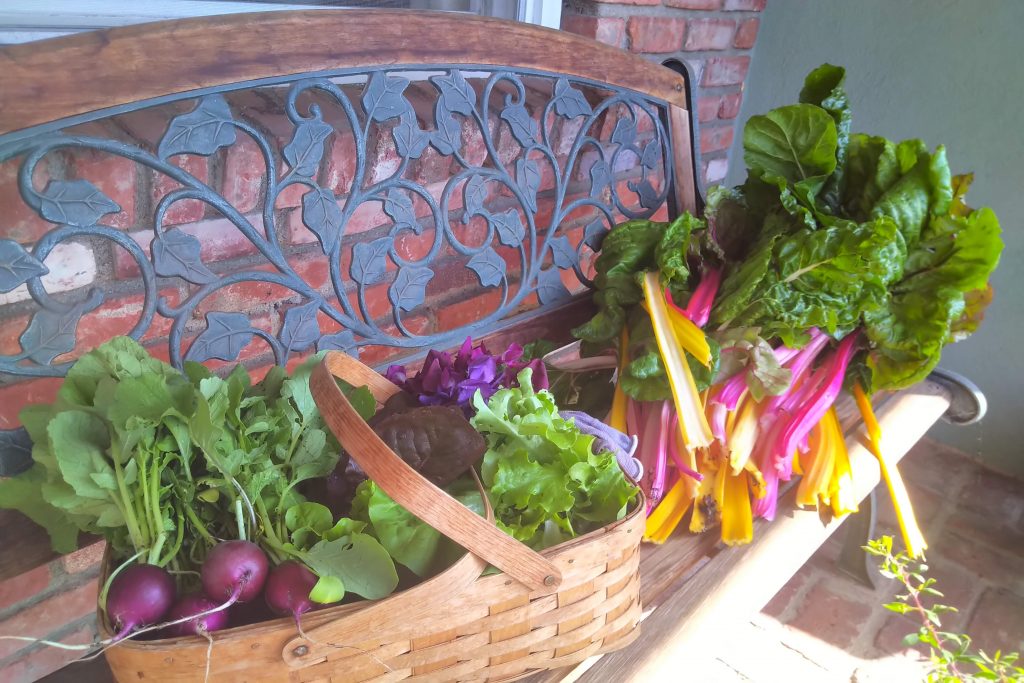 ---
2. Composting Webinar
Join Christy from the comfort of your home for this 1-hour Zoom-based composting webinar on May 16, 2020 from 9-10 a.m. PDT. In this class you can expect to learn
What goes in the compost bin and what doesn't
Best options for compost and worm bins
2 techniques for making great compost
Basic vermiculture process (worm composting)
and on top of that, get answers to your composting questions.
All this and more for the Special Covid-19 rate of $25!
We hope to see you on Zoom for this fun composting webinar.
---
3. Gardenerd Tip of the Month – Nasturtium Pesto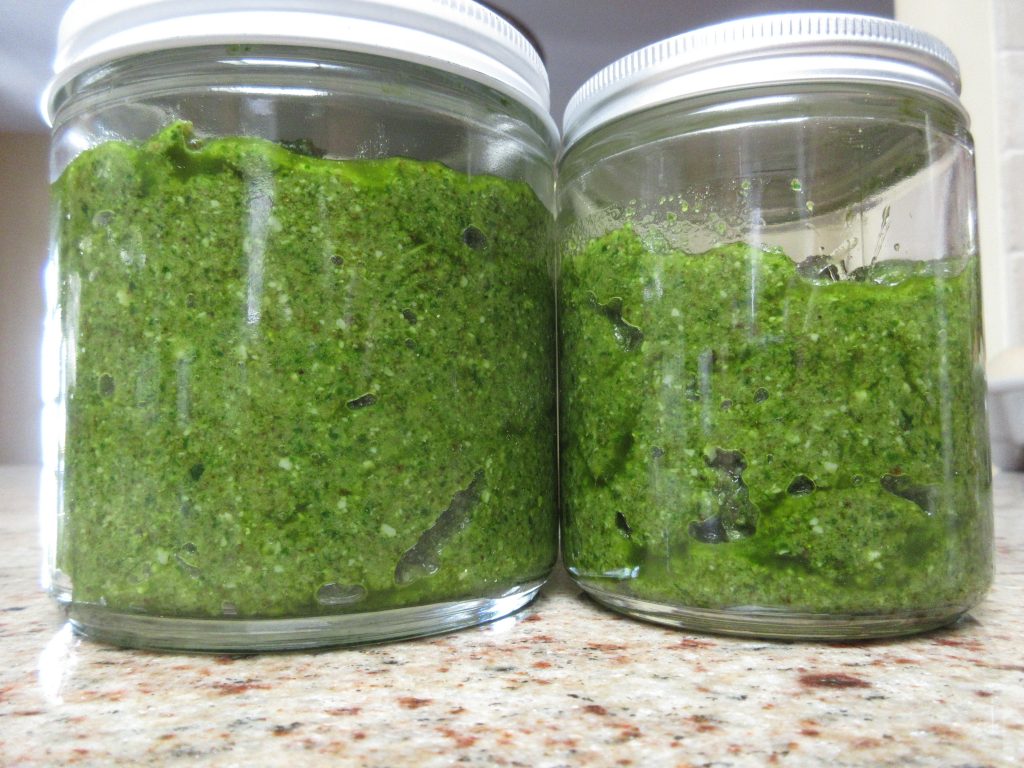 We like to eat in season around here, but we also like pesto year-round. Now that the frozen pesto from last summer is all used up, we took the plunge to make a batch from what's growing in the garden. Nasturtiums are growing crazy out there, and they make the perfect substitute for basil in the cool season. Find out what else goes into this tasty recipe here…
Nasturtium Pesto with Breadcrumbs and Mint

---
4. Gardenerd Product of the Month – Gardening for Geeks

Gardening for Geeks is available on Gardenerd.com, Amazon, Fox Chapel Publishing, and Barnes & Noble. This updated version will help you plant victory gardens for everyone in your family. It includes 6 new plant profiles, and updated resources and terminology. Some distributors still show the book as back-ordered, but we're working with the publisher to resolve the issue. Stay tuned and…
Stay tuned for more tips and tidbits from Gardenerd.com. Happy spring gardening!

Search our archives here.