2-15-12 Love Thy Garden
In this issue:
February in the Garden
Spring Garden Planning Workshop
Gardenerd Tip of the Month: Rain Barrels
Gardenerd Product of the Month: 2012 Spring/Summer Seed Collection
---
1. February in the Garden
I got an email from someone today who said that their soil was frozen solid this time of year. For gardeners who share this fate, it's time to start planning the garden and maybe even planting some seeds indoors. For those in warmer climates, planning and planting are well underway. What will you grow this spring? If you need some help, check out our Spring Planting Guide.
February in our test garden means that we're harvesting winter greens like kale, chard, and lettuces. Indoors, we're sowing seeds for bush beans and tomatoes, peppers, more lettuces, corn, and a few tricky herbs like stevia and culantro (Vietnamese Coriander). We've also been eating sugar snap and snow peas straight from the vine – they rarely make it into the house. It's the most delightful part of my walk through the garden each morning.
Spring is close at hand, and so is the promise of renewed vigor in the garden. We've recently added chickens to our homesteading eco-system – for eggs and fertilizer – and we feel revitalized already. Find out more about our new additions at the Gardenerd Blog.
Happy Gardening,
Christy
---
2. Spring Garden Planning Workshop
Our Spring Garden Planning Workshops are back for spring, and we're here to help you get your garden ready. Spend this 2-hour class plotting out your garden with expert help. Learn what to grow in spring, where to plant everything, and how to rotate your crops from last year's layout. Discover more about companion planting and seed storage. Space is limited, so reserve your seat today:
Spring Garden Planning Workshops – 2 Dates to choose from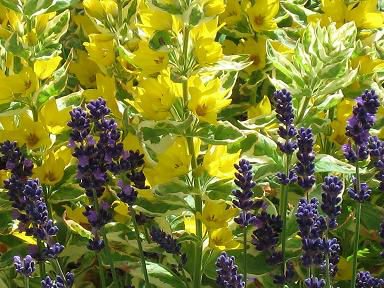 ---
3. Gardenerd Tip of the Month – Rain Barrels
As rain falls over Los Angeles, we are reminded of this precious resource that all gardeners need in order to grow their own food. It may seem like rain barrels don't do much – or hold much water, and while it's true that a 50 gallon rain barrel will fill up in less than a day of rain, you can strategically utilize rain water to keep your sprinklers off for many months throughout the year.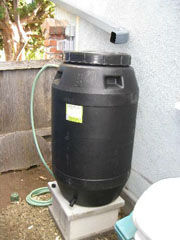 In our test garden, we have 3 rain barrels:
1) We received a 55 gallon rain barrel from the City as part of a pilot program. We use it to water the fruit trees in the front yard. Check with your city to see if they have free giveaways or subsidized barrel sales.
2) Since we compost most of our garden waste, there is very little need for the green waste bin. It has become our second rain barrel. It holds a whopping 90 gallons and is entirely free.
3) We purchased a third barrel that holds 65 gallons, but you can make one from a large trash can or food storage container. Here's a helpful video to get you started.
Now for the strategy:
Cut off your downspouts and divert with flexible tubing (available at hardware stores) like the one pictured with the green bin above. Or you can have a professional company rig fancy downspouts like the one above left.
Don't collect the first hour or so of rain if it hasn't rained in a while. The run off will be full of oils and dirt from the roof. Turn off your sprinklers.
Keep a few watering cans handy to plunge into the rain barrel (if using your green waste bin) for daily watering, or drop in a fountain pump outfitted with a hose to deliver water more efficiently to your garden. if your rain barrel is located up hill from your garden, you won't need a pump, let gravity do the work for you.
With infrequent rainfall, it gives you enough time to use up the water before the next storm fills the barrels again. We have successfully kept our sprinklers off from November through April each year using this technique.
---
4. Gardenerd Product of the Month – 2012 Spring/Summer Seed Collection
Are you bored with your usual lettuces and spinach? Try something new and interesting this year with the 2012 spring / Summer Seed Collection. We've brought together our favorites like Christmas Lima Beans, Red Malabar Spinach, Romanesco Broccoli, Jaune Flamme and Stupice tomatoes and more. Your garden will come to life with these unusual and beautiful varieties. Find out more about each item here. Order yours today – just in time for seed starting!
2012 Spring/Summer Organic Seed Collection
---
Stay tuned for more tips and tidbits from Gardenerd.com. Happy winter gardening!