The Gardenerd Organic Gardening Series
June 12 & 13, 2010 – Two days – back to back classes!
Registration is now open! 
Take a class.  Take the whole series (it's a better deal anyway!)  Become the green thumb you always wanted to be.
All 4 Classes – $150 (you save $10 off the price for all 4 classes)
The Basics 1 – Soil, Soil Amendments and Fertilizers: Learn how to build great soil using organic materials and mother nature. Know the difference between organic and conventional fertilizers.  Get the scoop on the ecological benefits of organic gardening.
Saturday, June 12, 2010, 10:00 a.m.-12:00 p.m. $40
The Basics 2 – Small Space and Container Gardening: Explore Square Foot Gardening, Bio-Intensive and other methods for making the most of your small space.  Learn tricks and tips for beautiful container gardens.  Discover your options for water-saving irrigation in small spaces.
Saturday, June 12, 2010, 1:00-3:00 p.m. $40
The Basics 3 – Seed Starting, Transplants and Heirlooms: Starting seeds at home opens a world of possibilities, learn how to nurse plants from seed to seedling.  Know how to pick the best transplants at the nursery.  Discover the benefits of growing with heirloom varieties.
The Basics 4 – Pruning, Tools and Tool Care: Know when to prune, how much to prune and what to prune it with. Learn how to keep your tools sharp and make them last for a lifetime.
Sunday, June 13, 2010, 1:00-3:00 p.m. $40
All classes will be held in Mar Vista, near the cross streets of Palms and Centinela (exact address to follow after registration.)  All classes include hands-on training on the subject of the day tailored to your needs.  Class format will include lecture, some video, and of course – digging in the dirt.  You will take away a wealth of information as well as samples of materials we work with in class.
But wait – there's more!  Each class will include a drawing for some great Gardenerd gear.  You could win one of the items from the Gardenerd Collection.
Sign up now – space is limited!  If you have any questions, contact christy@gardenerd.com.   
Don't miss out!  All 4 Classes – The Gardenerd Organic Gardening Series (a $10 savings!)
Happy Gardening,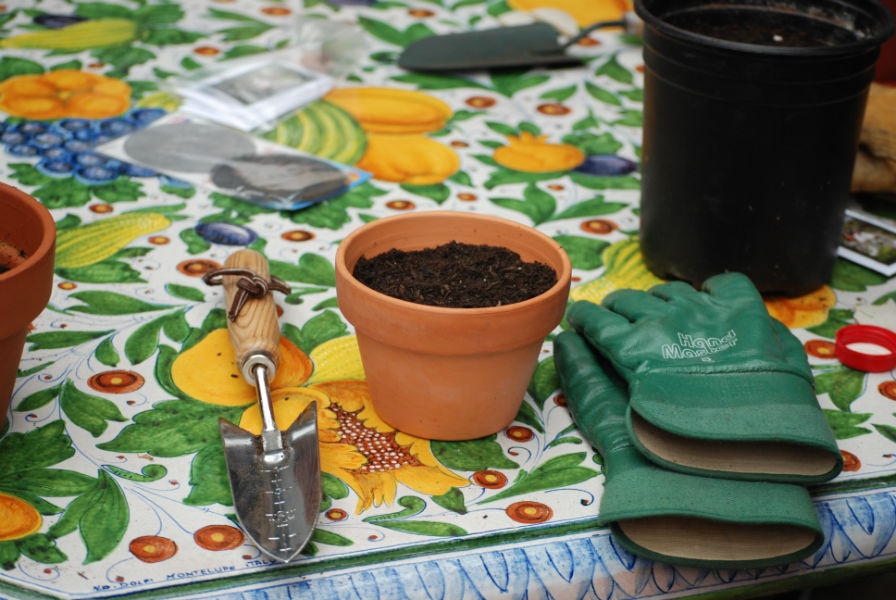 Christy Wilhelmi
The Gardenerd