In this issue:
October in the Garden
Unplugged Family Activities – Podcast
Gardenerd Tip of the Month: Harvesting Sweet Potatoes
Gardenerd Product of the Month: Gardening for Geeks 2020
---
October in the Garden
As we wait for cooler weather to arrive, we're seeing photos of the first snowfall in other parts of the country. The garden season may be over for some, but warm-winter climates are just getting started on the fall garden. I love watching fall progress.
Renewal is the theme in the Gardenerd Test Garden. We're pulling spent crops, prepping beds with plenty of compost, worm castings, and a sprinkling of organic veggie fertilizer, and planting seeds for carrots, lettuces, radishes, mache, mustard greens, and more. Our brassicas sprouted and we recently moved them out of seed trays into 4″ pots. They will sit under grow lights for another week or so before planting out. We're harvesting apples, lettuces, luffah, and winter squashes. And we pulled the original 5- or 6-year-old tree kale to make room for new cuttings. Sad to see the mother plant go, but her legacy lives on.
In this newsletter, you'll find our latest podcast, and advice for harvesting sweet potatoes. As always, please continue to wear masks outdoors. And don't forget to vote this November 3. Stay safe out there and…
Happy gardening,
Christy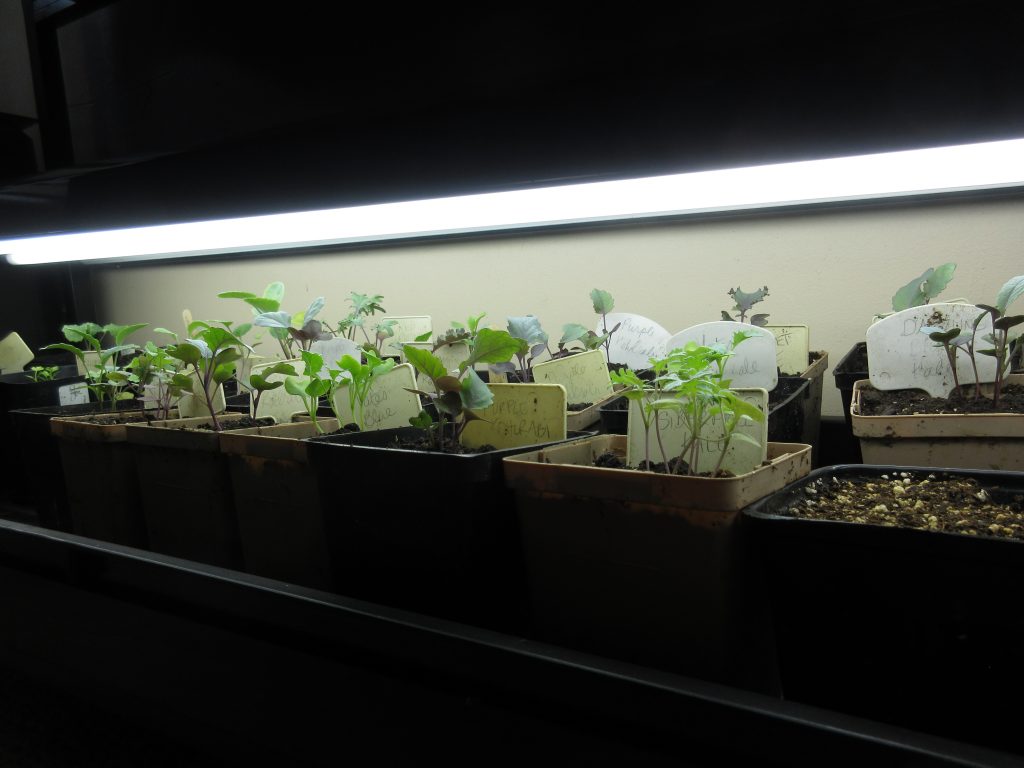 ---
2. Podcast: Unplugged Family Activities with Rachel Jepson Wolf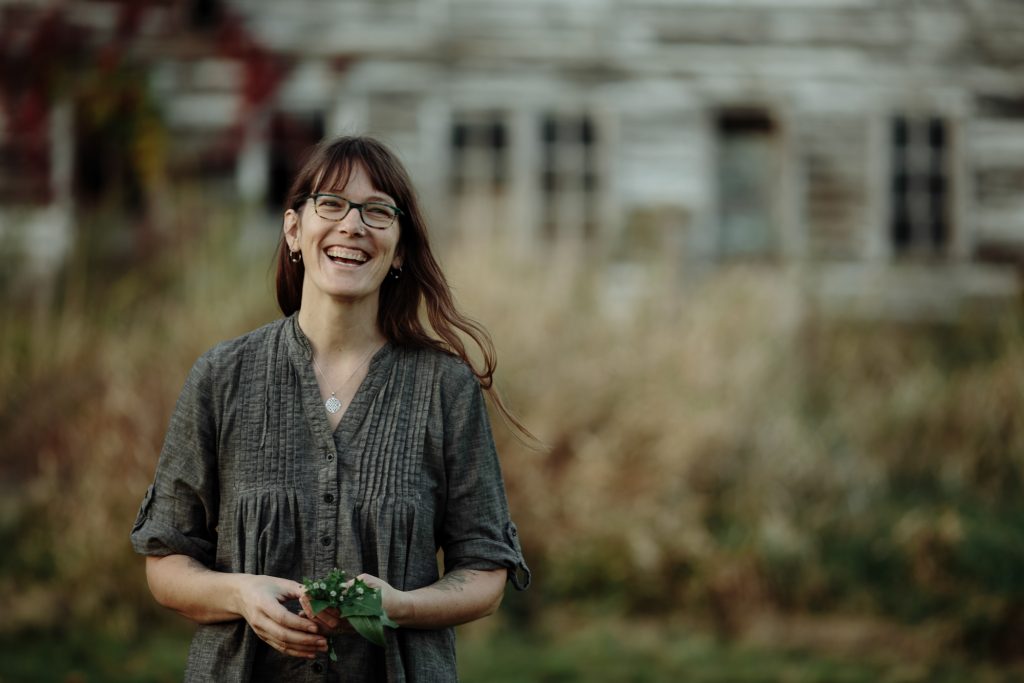 In this week's podcast, Rachel Jepson Wolf shares her new book, The Unplugged Family Activity Book. It's great inspiration for getting outside and getting away from the screen with your family.
---
3. Gardenerd Tip of the Month – Harvesting Sweet Potatoes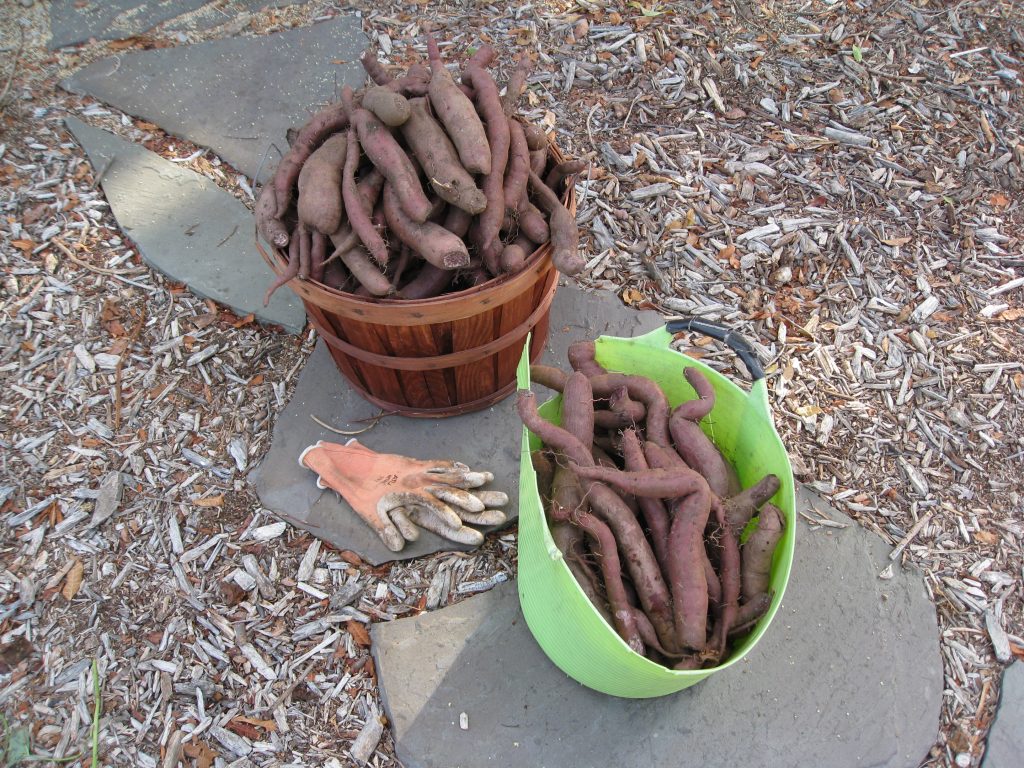 A question came into Ask Gardenerd from Kathie Bauer: "When [do I] harvest sweet potatoes in the Pacific Northwest?" The quick answer, Kathie, is: before first frost.
If you don't know your frost dates, go to Almanac.com and type in your zip or postal code. The average frost dates will be listed and you can mark your calendar to dig up your sweet potatoes before then. If your frost date has already passed, get them out of the ground as soon as you can.
In warm-winter climates, November is generally the best time to harvest sweet potatoes. The foliage will have begun to turn yellow in places, and you'll be chomping at the bit to dig them out so you can plant fall crops in that bed! Fall progress, indeed!
Use a digging fork, or excavate by hand to avoid slicing through or damaging your sweet potatoes. Leave them out in the sun for a few days to dry down. To cure your sweet potatoes, there are several methods, but for those without a humid root cellar, try this trick from John Scheepers (scroll down to How To Cure Sweet Potatoes).
Thanks for writing in Katie, and enjoy your sweet potatoes!
---
4. Gardenerd Product of the Month – Gardening for Geeks

Need help this fall with your garden? Gardening for Geeks is available on Gardenerd.com, Amazon, Fox Chapel Publishing, and Barnes & Noble. This updated version will help you plant victory gardens for everyone in your family. It includes 6 new plant profiles, and updated resources and terminology. Some distributors still show the book as back-ordered, but we're working with the publisher to resolve the issue. Stay tuned and…
Stay tuned for more tips and tidbits from Gardenerd.com. Enjoy watching fall progress in your garden!

Search our archives here.