In this issue:
January in the Garden
Seed Starting

Gardenerd Tip of the Month: Grubs and Raccoons

Gardenerd Product of the Month: 400+ Tips for Organic Gardening Success

---
1. January in the Garden
It seems we just celebrated New Year's and here we are at the end of January. Hopefully you've had time to read through seed catalogs that arrived over the holidays. Soon the garden will be active again with spring crops and warmer weather. Whether you shut the garden down for winter not, it's time to start all over again.
In our test garden, winter crops are going strong. We're harvesting peas, lettuces, leeks, green onions, potatoes, kale, and mache. We're pruning fruit trees, and rose bushes. This week we'll plan the spring garden on paper, and order seeds. Exciting times, gardenerds. Exciting times.
Thank you to everyone who completed the survey to help guide Gardenerd in 2018. If you haven't yet taken this 1-question survey, here's your last chance. The responses have been great and we look forward to bringing you more of what you want to learn in 2018.
Happy Gardening,
Christy
---
2. Seed Starting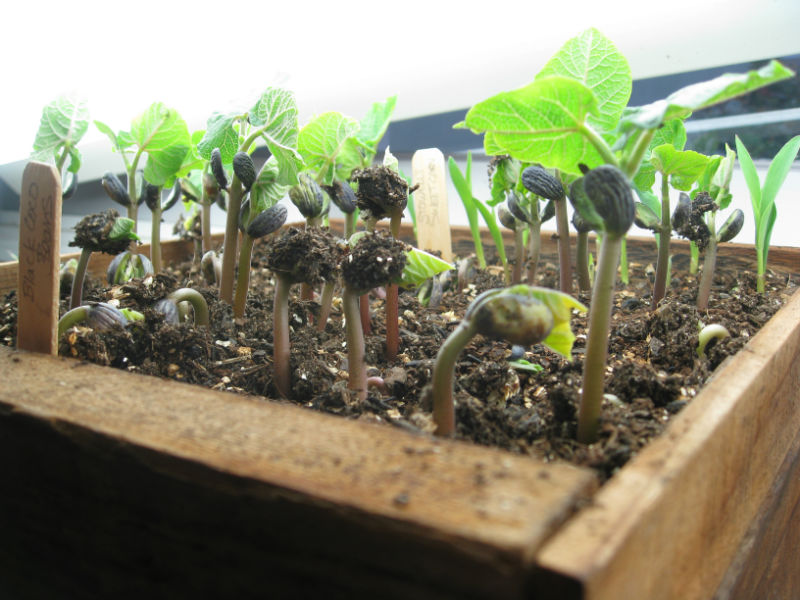 Growing from seed this spring?
There's nothing to be afraid of. Whether you are a new or veteran gardenerd, growing from seed is fun and rewarding, plus you can grow varieties unavailable at nurseries. Here are a few of our best tips for seed-starting this season:
Easy Crops to Grow from Seed – Beginners will find success with crops like lettuces, arugula, cilantro, and peas. They germinate quickly and can be direct-seeded in the garden rather than in seed trays. Check out our Links page for our favorite seed companies.
The Right Tool for the Job – if you do start seeds in trays, start with the right equipment for a higher success rate. We love these trays from Gardeners Supply.
12-16 Hours Sunlight – make sure your seedlings get enough light to produce short, bushy sprouts. If your sprouts grow a long stem that leans to one side, they aren't getting enough light. Prevent leggy plants with the help of a grow light if outdoors doesn't cut it.
Spring Planting Guide – find a list of what to grow in both warm- and cool-winter areas.
If you're still intimidated by seed-starting, pick one thing to grow from seed: radishes. They germinate in less than a week and are ready to harvest in 30 days. Nearly instant gratification!
---
3. Gardenerd Tip of the Month – Grubs and Raccoons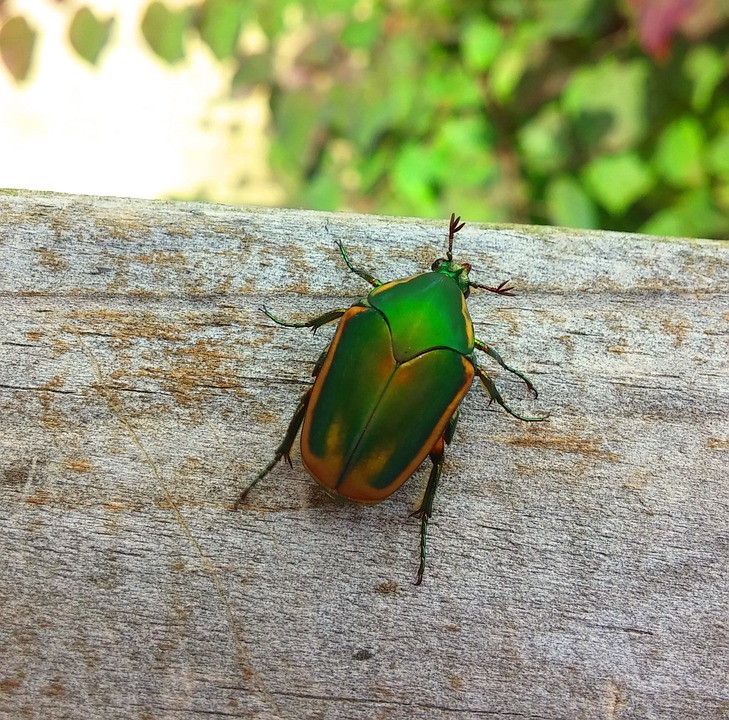 Do you have raccoons and crows digging up your garden? Chances are they are hunting for grubs. Read our latest blog post on these pesky critters and learn how to rid your lawn and garden of grubs for good.
Ask Gardenerd: Grubs and Raccoons
---
4. Gardenerd Product of the Month – 400+ Tips for Organic Gardening Success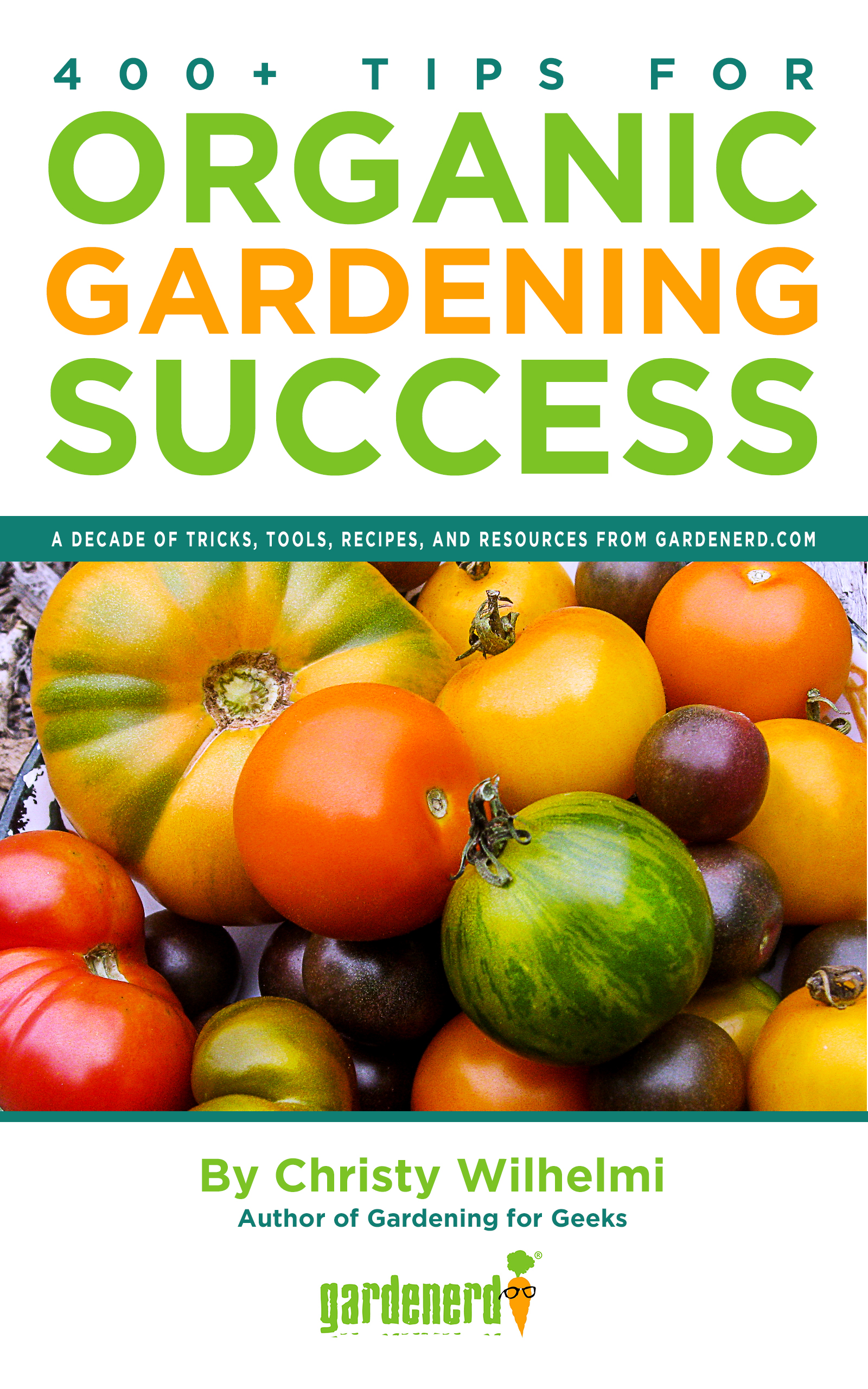 Why You Want This Book
Christy's new book has everything: pest control tips, harvesting instructions, recipes for seasonal produce, and tricks for a successful garden. She's done the research for you, now all you have to do is click through to find solutions to all your gardening questions.

Why digital?
We know most gardeners prefer physical books, but 400+ Tips is the exception. It shares hundreds of online resources, and the answer is a click away. Read this book with WiFi on. You'll have access to every tip we've published in the last 10 years all in one place.
Don't have a Kindle?
That's okay, you can download the free Kindle app to any computer or mobile device (tablet, phone, etc.) It couldn't be easier to unlock your organic gardening success story! Get your copy!
Get 400+ Tips for Organic Gardening Success just in time for spring planting. Get your copy!
Stay tuned for more tips and tidbits from Gardenerd.com. Happy gardening!

Search our archives here.