2011 Tomato Growing Guide and Calendar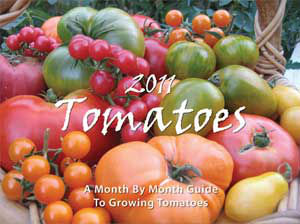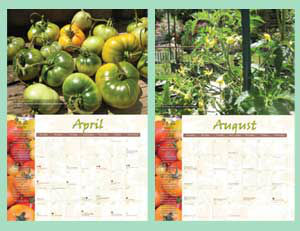 This Month by Month Tomato Growing Guide goes far beyond being a traditional calendar by following the tomato growing season.
It contains information about how to plant, when to feed, how much water to give and dealing with pests. It is color coded for 8 different growing regions so that it can be used whether the tomato enthusiast is in
Southern California or South Carolina!
It includes three delicious tomato recipes, gorgeous photographs and additional tips for the tomato grower.
The calendar is 8 1/2″ x 11″ when closed. Each has a cardboard stiffener and is individually shrink wrapped.
Makes a great gift!
$20.00
Looking to order more than one calendar?
Please email Christy for details!