In this issue:
September in the Garden
Milkweed for Monarchs

Gardenerd Tip of the Month: Planting Prennials

Gardenerd Product of the Month: Gardenerd Grocery Tote

---
1. September in the Garden
Signs of fall are creeping in: long shadows, shorter days, hens laying fewer eggs, and gardens that look…well, less than stellar. Autumn officially begins this weekend and we're excited for the change. Still, there are tomatoes and peppers and squash to harvest and eat. And basil, don't forget the basil.
We're making pesto, and drying green onions while others are putting up jars of jam and tomato sauce. Apples are back at the farmers' market as stone fruits start to disappear. The revolving produce at the market shows us that time is passing, a reminder to get it while it lasts. We're watching sprouts grow under lights as leaves start to fall nearby.
This week, we're doing bed prep in our garden beds, adding compost for fall crops to come. Everything is planned out on paper; now we just have to bring it to life. If you need help, we have one more Fall Garden Planning workshop to guide you through the season. And just to get you started, here's a list of what you can grow this season.
Happy Gardening,
Christy
---
2. Milkweed for Monarchs

Monarch butterflies are part of fall's beautiful landscape. You can help them along their journey by providing habitat for them. Find out how:
---
3. Gardenerd Tip of the Month – Planting Perennials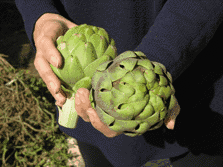 Planting perennials in the fall is a smart thing to do if you want healthy, established, productive plants in spring. Listen to this week's Tip of the Week to learn why.
---
4. Gardenerd Product of the Month – Gardenerd Grocery Tote

Plastic bag bans are in place in several states, but that's not the only reason to bring your own bag to the market. Reducing plastic use helps prevent pollution of our oceans and water ways. Our recycled cotton canvas Gardenerd Grocery Tote has a generous 7 1/2″ gusset so you can haul anything from books to groceries to bricks: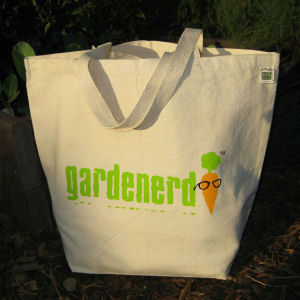 Stay tuned for more tips and tidbits from Gardenerd.com. Happy fall gardening!