In this issue:
October in the Garden
Halloween Candy and GMOs

Gardenerd Tip of the Month: Harvesting and Storing Peppers

Gardenerd Product of the Month: Gardenerd Flower Pot Mug

---
1. October in the Garden
Killing frosts are taking down gardens left and right, but for those with warmer climates or protected gardens, the season continues to provide abundance. October brings falling leaves and color changes, cooler weather and wind…lots of wind. We're seeing pumpkin patches all around and seasonal flavors showing up in markets. Beautiful displays of winter squashes, corn stalks, and russet-colored leaves are making their way to front porches and tables everywhere. It's a wonderful celebration of the season.
We're planting lettuces, root veggies and peas this week, and soon our brassicas will be transplanted outside. We just dusted off our hands after planting garlic and leeks to write this newsletter and I'm excited to report we've got mustard green and beets sprouting all over. Our Swiss chard is showing new growth and I think we'll be harvesting a leaf here and there in the coming weeks. If you're in LA, come on out to the Green Festival this Sunday, where I'll be doing a garden chat about Small Space Gardening, and signing copies of Gardening for Geeks.
Whether you're wrapping up the garden for the year, or planting another season of crops, October brings a much welcome change of pace. It's a time for cleaning up, clearing out and getting ready for holiday fun. I hope you enjoy this month and all that it has to offer.
Happy Gardening,
Christy
---
2. Halloween Candy and GMOs – this is gonna get political!

The 2nd March Against Monsanto was this past Saturday and thousands of people stood up to voice their concerns about genetically engineered crops and ingredients in our food. Halloween is supposed to be a fun time filled with tasty treats, but now we know (even though they aren't labeled) that those tasty treats are laden with genetically engineered ingredients. Corn syrup, refined sugar and soy derivatives are all genetically engineered unless they are listed as organic. So you can bet that those Fun Size Snickers, Goobers, candy corn and other snacks contain GMO ingredients. Take a look at who owns who:
Those big companies in the center? (Yes, Mars and Nestle, I'm talking to you). Those are the companies spending millions of dollars to keep you from knowing what's in your kid's Halloween candy. Mars has spent $1.3 million on negative ads so far, and though we don't know exactly what they've spent, Nestle spent nearly $400K to defeat the California initiative, Prop 37.
Who's Contributing to Defeat I522 in Washington State
Even if you don't think there's anything wrong with genetically engineered foods, and even if you don't think they cause a laundry list of health issues, the fact of the matter is that genetically engineered crops contaminate our seed supply and that is irreversible. So if you care about your seeds and growing your own food, and having the freedom to do that eternally, we here at Gardenerd are encouraging you to put your money where your kids' mouths are and avoid GMO foods this Halloween. Choose organic alternatives and let these companies know that you're doing so.
And now back to our regularly scheduled programming…
---
3. Gardenerd Tip of the Month – Harvesting and Storing Peppers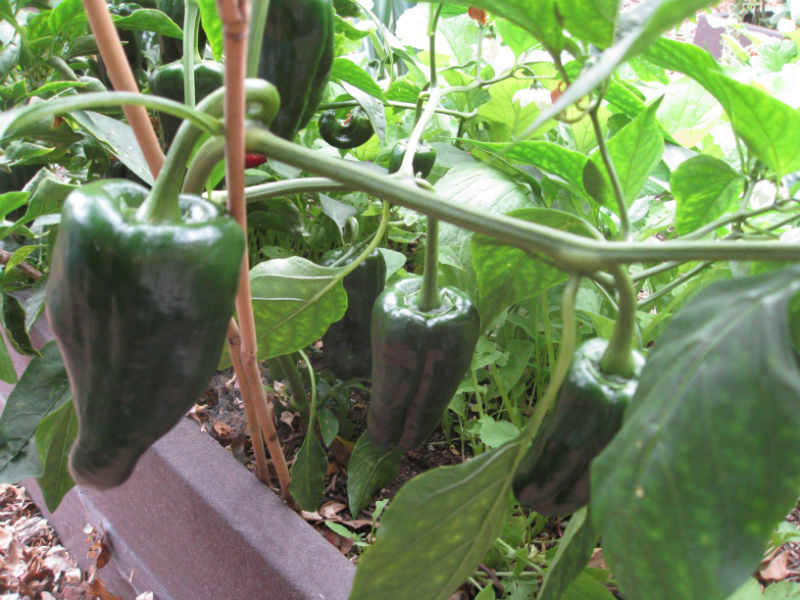 If you haven't been hit by a frost yet, now is the time to harvest and store your peppers for the winter. We've got a new weekly video on YouTube to share, and this one helps you pick your peppers at the right time and store them well for future use. Check it out:
Harvesting and Storing Peppers
---
4. Gardenerd Product of the Month – Gardenerd Flower Pot Mug

It's getting cold outside, so what better way to keep warm than to sip from a generous Gardenerd Flower Pot Mug this fall? It holds 16 ounces of your favorite tea, coffee or hot toddy. 🙂 Our most popular item is selling out, so get yours (read: holiday gifts) while supplies last.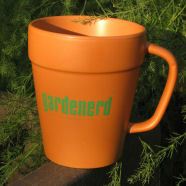 Stay tuned for more tips and tidbits from Gardenerd.com. Happy fall gardening!