In this issue:
December in the Garden
Seed Libraries
Gardenerd Tip of the Month: Gifts from the Garden
Gardenerd Product of the Month: Sale on the Ultimate Garden Bag
---
1. December in the Garden
It's that time of year when we honor that odd yet widely accepted tradition of bringing winter-outdoors inside. The fragrance of pine and fir fill the house as we deck the halls with strings of garlands and hang wreaths. There's something so comforting about the smell of a fresh tree inside. Holly and juniper berries brighten our holiday arrangements, and we wind colorful ribbon around anything it will cling to.
The fall garden is starting to give us gifts: arugula, cilantro, mustard greens and plenty of chard. We're watching peas reach for the sky, and kale grow nearly large enough to harvest (oh patience…). We had a glorious bout of rain that lasted 4 days. Rain barrels are full and irrigation is off for the season. For those longing to be able to garden in the winter, take heart. I'm jealous of those who can walk outside and pick evergreens for holiday decorations, but alas, we city folks are relegated to buying them from the flower market downtown.
As we wind up another year, I'd like to thank all of you for being part of the Gardenerd community. Your enthusiasm about gardening keeps me inspired. We'll have some big news in the new year, something you can really wrap your hands (and head) around. In the meanwhile, have a wonderful holiday season and …
Happy Gardening,
Christy
---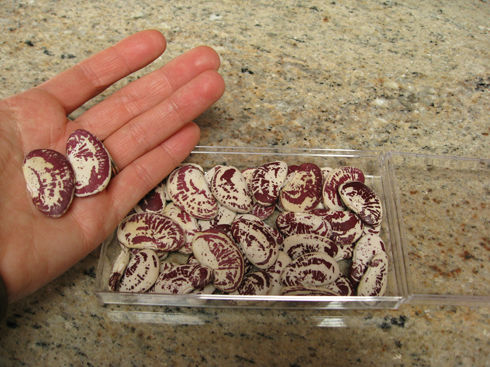 2. Seed Libraries
As GMO crops become more prevalent, and big agriculture companies continue to buy and patent common seeds, the need for gardeners to preserve their own seed supply grows. Currently open pollinated and heirloom seeds can not be patented, but the way things are going, it may not be the case forever. That's exactly why seed libraries are popping up all over the country–to provide a safe haven for non-hybrid, non-GMO, non-patented seeds that gardeners can rely on year after year.
Here in Los Angeles, we have SLOLA, the Seed Library of Los Angeles. For a lifetime membership cost of $10 you can check out seeds, grow them out, save them and return an equal amount of seeds to the library. As seeds are grown out in your local community, the more adapted they become, the better they perform. Look for a seed library in your town, or better yet, start one. Find out more about seed libraries and find links to several across the country, read this article from Syracuse University.  Click the link below to visit SLOLA.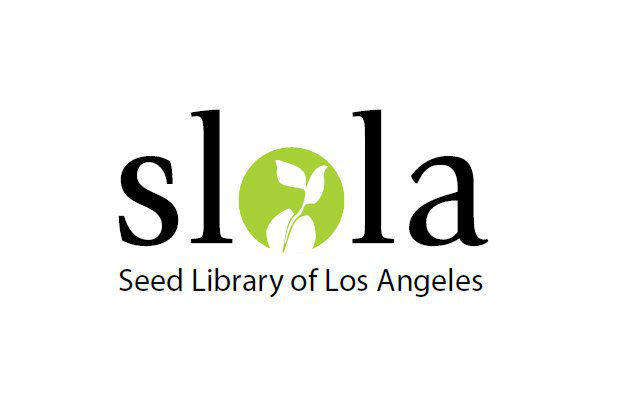 ---
3. Gardenerd Tip of the Month – Gifts from the Garden
Why spend money on products made in China when you can give loved ones gifts from your garden? This year, we're taking advantage of citrus to make some holiday gifts that keep on giving. Check out these and other ideas:
Citrus Salt – Sunset magazine featured this great kitchen gift that's easy to do. Got a few extra glass jars lying around? Grab some limes or lemons, some course salt, and you've got gifts!
No-Sew Sachets – Got lavender? Got glue? Then you can make an easy sachet that will sooth and comfort loved ones. Tuck them under bedtime pillows or in drawers.
Compound Herb Butter – Hand your hostess a cold slab of butter. Okay, it doesn't sound sexy but it will be when she spreads it on toast the next day.
DIY Seed Packets –  Did your arugula go ballistic last summer? If you saved all those seeds, make these quick seed packets and give the gift of abundance to your gardenerd friends.
Infused oils – infused oils can help you use up that mess of rosemary or thyme you harvested before the last frost.
---
4. Gardenerd Product of the Month – Ultimate Garden Bag
The Ultimate Garden Bag is the perfect gift for the eco-conscious gardenerd in your life. This 14-pocket bag is made from hemp and low-impact dyed cotton, and holds all your hand tools, twine, gloves and more. And this month only, enjoy a special discount of $10 off.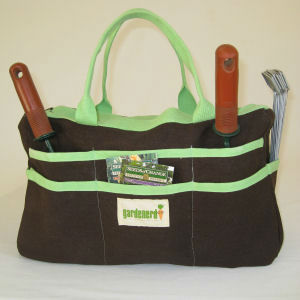 Gardenerd Ultimate Garden Bag
---
Stay tuned for more tips and tidbits from Gardenerd.com. Happy fall gardening!