In this issue:
September in the Garden
Monticello: Knowledge Passed Down

Gardenerd Tip of the Month: Cool Fall Crops

Gardenerd Product of the Month: 400+ Tips for Organic Gardening Success

---
1. September in the Garden
Fall is nearly here, which means cool-weather crops abound. In places with no frost or mild winters, cool-weather crops grow from October through February without protection. In places with snow and frost, greenhouses, cold frames, insulated garden fabric (draped over hoops), and careful timing allow for cool-weather crops through winter.
What's happening in our test garden? Our brassica seeds have sprouted in only a few days. We're still waiting on celery, celeriac, parsley, and bok choy to sprout. Soon we'll pull cucumber plants and plant garlic, shallots, and onions to grow through winter. It's time to make those last batches of pesto, to rotate pumpkins and watermelons for even coloring, and to prep beds for fall planting with plenty of compost.
Speaking of compost…we just added a Composting Workshop. Learn how to build strong, healthy soil for a successful garden year after year. Also, if you're looking for helpful hints for fall gardening, check out my new book, 400+ Tips for Organic Gardening Success: A Decade of Tricks, Tools, Recipes, and Resources from Gardenerd.com. 400+ Tips is a digital interactive gardening guide, with links to hundreds of online resources, recipes, tricks, and tools. Get Amazon's free app to read it on any device. Need to know more? Read below for details.

Happy Gardening,
Christy
---
2. Monticello: Knowledge Passed Down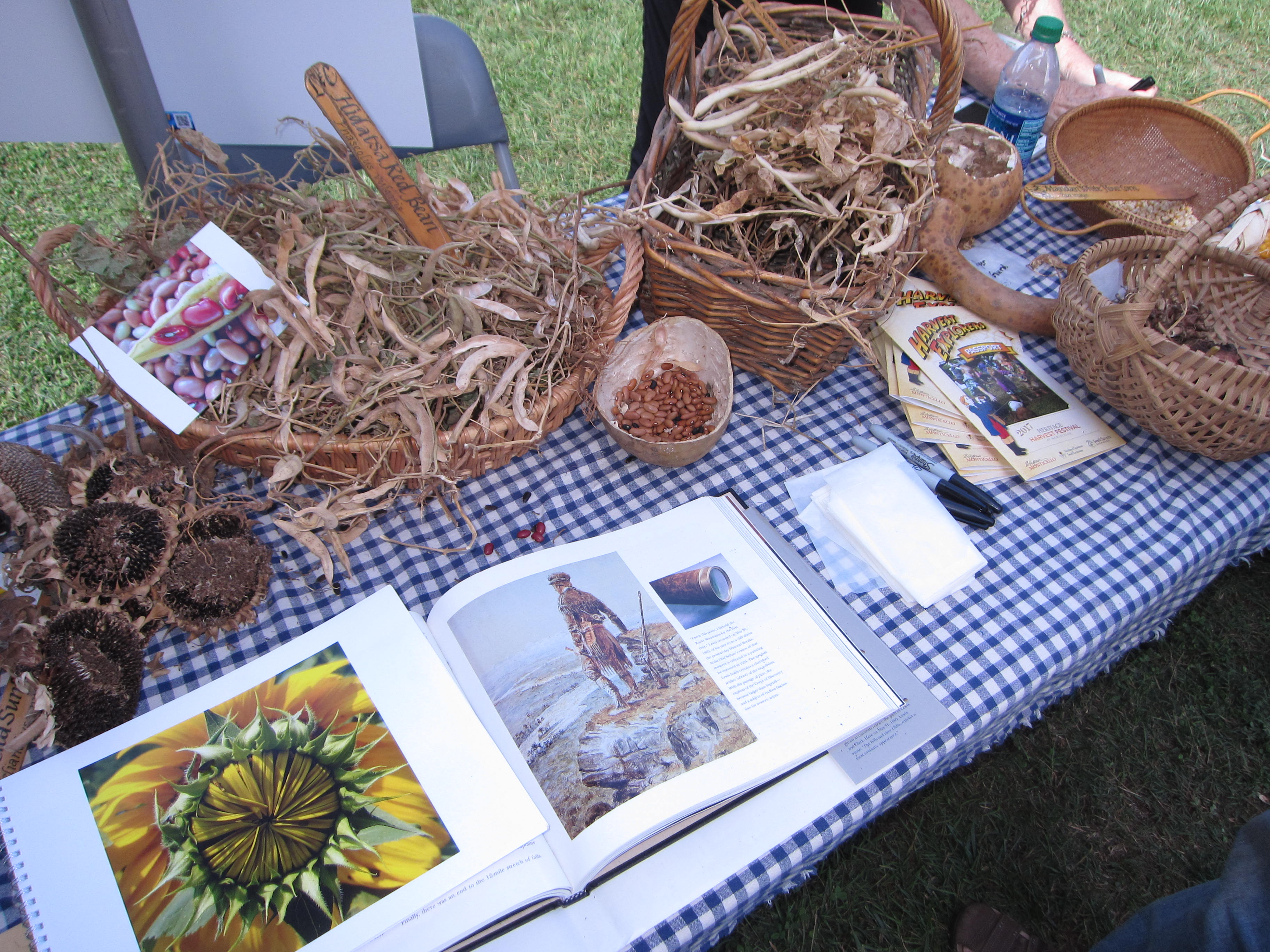 We garden from history, from traditions passed down generation to generation, from seeds of our ancestors. We also learn a new thing or two as we grow into the future. While attending the Heritage Harvest Festival at Thomas Jefferson's Monticello, we learned a few things we brought home to pass on to you. Read the juicy details about the classes we attended below:
Using Okra, Edible Oil Processing, Growing Sweet Potatoes, and More!
---
3. Gardenerd Tip of the Month – Cool Fall Crops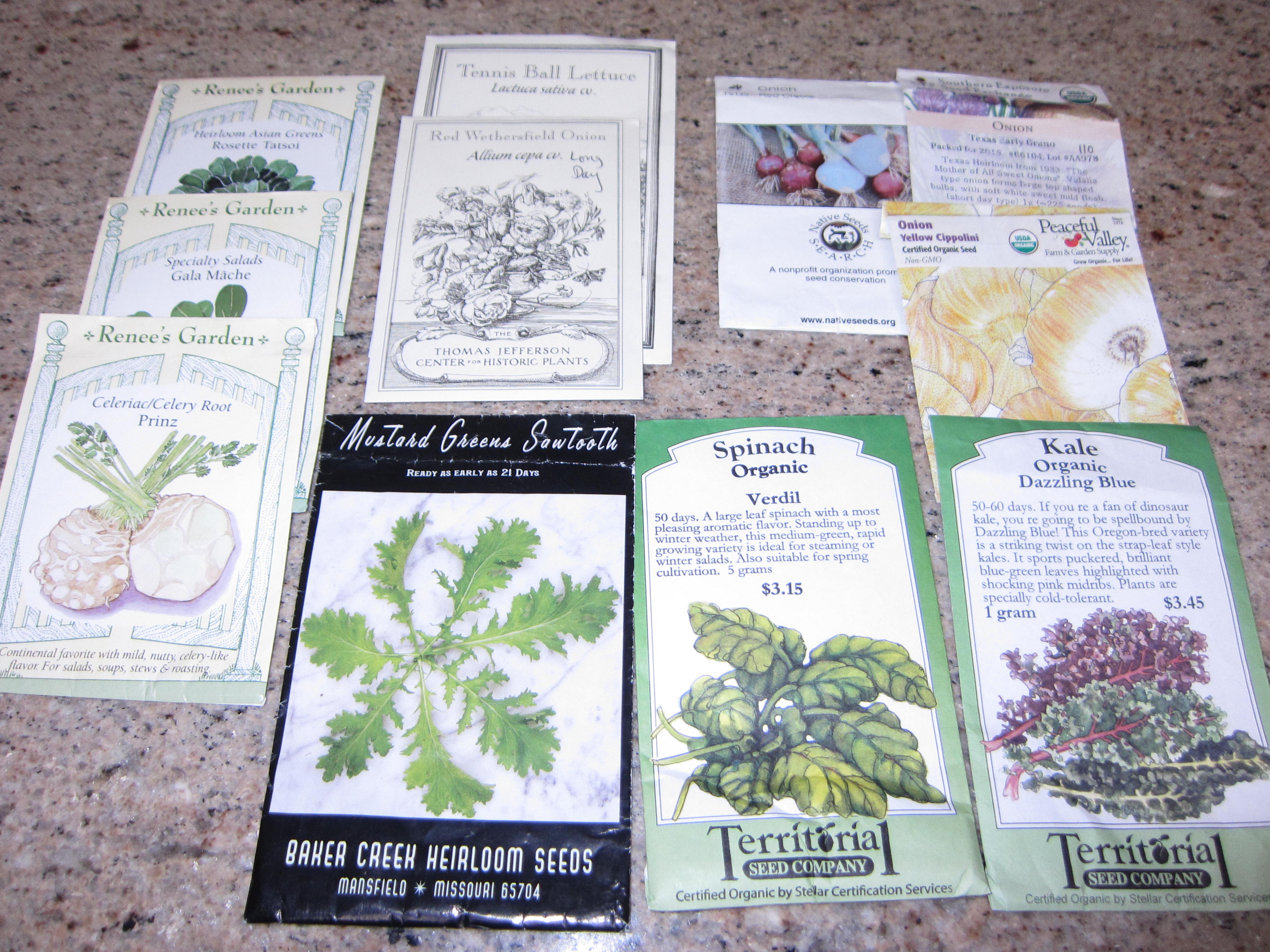 As shown above:
Rosette Tatsoi, Gala Mache, and Prinz Celeriac – from Renee's Garden Seeds will fill the garden with flavor this fall. We love growing mache and tatsoi to throw into salads. Celeriac is a new one for us this year. We've tagged a few soup recipes featuring celeriac to enjoy this winter.
Tennis Ball Lettuce and Red Werthersfield Onions – from Thomas Jefferson Center for Historic Plants. The Red Werthersfields are long-day onions, for northern climates, but we'll see how they turn out here in the south. Tennis Ball lettuce is a black-seeded 18th century variety that was a favorite of Jefferson.
Verdil Spinach and Dazzling Blue Kale – from Territorial Seed. We still have some Dazzling Blue plants growing strong from last year's crop. Verdil is new for us this year. What's not to love about "rapid-growing"?

Red Creole Onions – from Native Seed Search,Texas Early Grano from Southern Exposure Seed Exchange, and Yellow Cippolini onions from Peaceful Valley Farm are all great short-day onion varieties for southern growers. We've had great luck with these in past years.
---
4. Gardenerd Product of the Month – 400+ Tips for Organic Gardening Success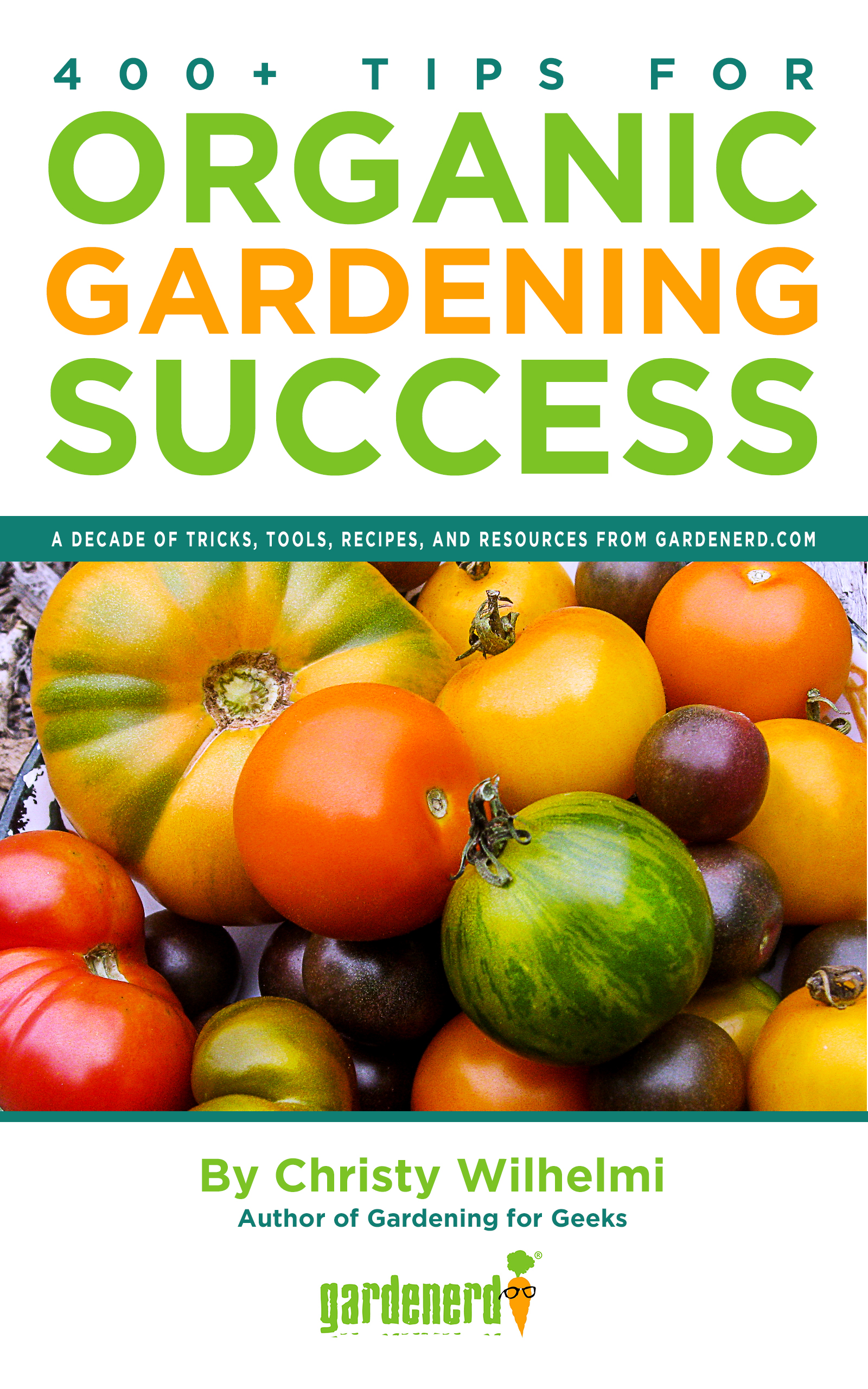 Why You Want This Book
Christy's new book has everything: pest control tips, harvesting instructions, recipes for seasonal produce, and tricks for a successful garden. She's done the research for you, now all you have to do is click through to find solutions to all your gardening questions.

Why digital?
We know most gardeners prefer physical books, but 400+ Tips is the exception. It shares hundreds of online resources, and the answer is a click away. Read this book with WiFi on. You'll have access to every tip we've published in the last 10 years all in one place.
Don't have a Kindle?
That's okay, you can download the free Kindle app to any computer or mobile device (tablet, phone, etc.) It couldn't be easier to unlock your organic gardening success story! Get your copy today!
Stay tuned for more tips and tidbits from Gardenerd.com. Happy Fall Gardening!

Search our archives here.