In this issue:
April in the Garden
YouTube: Volunteers – The Benefit of Free Food Forever
Gardenerd Tip of the Month: Harvesting Compost
Gardenerd Product of the Month: Grow Your Own Mini Fruit Garden
---
April in the Garden
This month is Earth Month, but we gardenerds know that every day is Earth Day, right? So as we head into May, the garden brings Mother Nature into focus, and we get to enjoy communing with the wonders of the earth. Are you planting out yet? Or do you already see fruit setting on your tomatoes (we do – on a volunteer from last year!)? Our vast world has so many different micro-climates, these two things could be true in the same yard.
In the Test Garden, our tomatoes and peppers are growing taller, while the seeds for summer and winter squashes have popped up. Our corn is tiny but mighty so far, and the basil has just sprouted. We've begun to harvest lettuces from a patch we seeded in late February. Summer spinach is coming on strong, and new green onions are starting to fill in. Recently planted cucumbers and lima beans have pushed through the soil, and we're harvesting beets and chard from a maturing winter garden plot. If you are able to plant, get out there and plant some stuff! Now is the time.
In this newsletter, you'll find our latest YouTube video, and guidance for how to harvest compost from your compost bin. If you're planning to plant fruit crops or trees this spring, Grow Your Own Mini Fruit Garden is now in stock! Here's to Earth Day every day!
Happy gardening,
Christy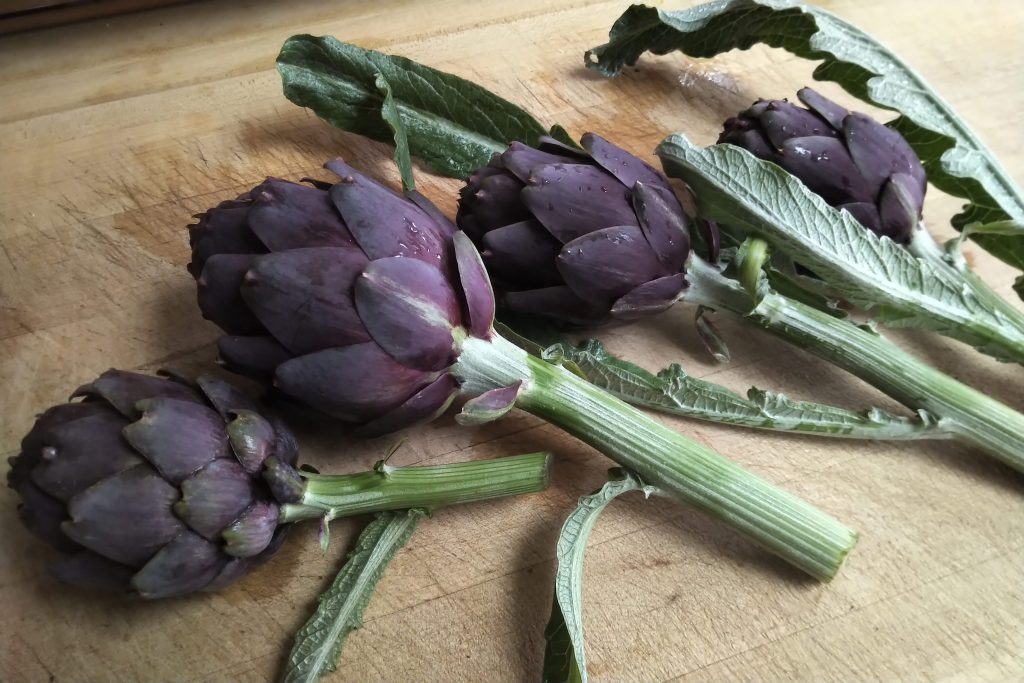 ---
2. YouTube: Volunteers – The Benefits of Free Food Forever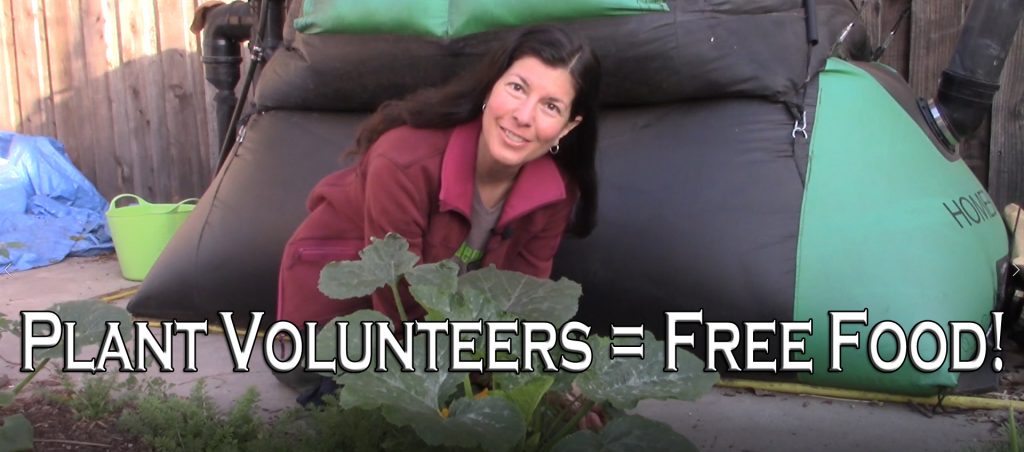 In our latest YouTube video, Christy explores the wonders of plant volunteers. They often do better than anything we cultivate on our own. See what strategies you can implement to have free food year after year.
---
3. Gardenerd Tip of the Month – Harvesting Compost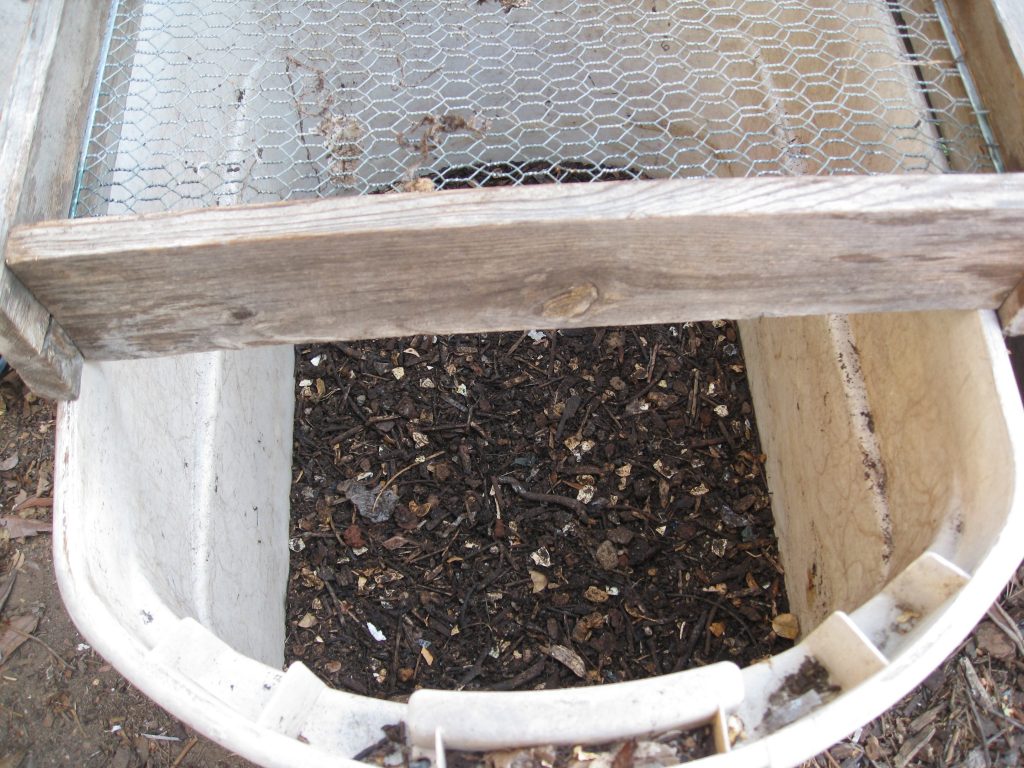 Prepping your beds for planting this spring is the most important step before planning and planting your crops. Your soil is the foundation for abundant growth, but season after season of planting can wear soil down. No bed prep process is complete without adding compost. Home grown compost is a great source for feeding and inoculating your soil before planting. We get questions all the time about how to harvest compost from the bottom of the bin. This video will help you get to the bottom of the situation.
Don't have a compost bin? Start one! It's one of the best ways to reduce food waste, recycle nutrients, and sequester carbon in your soil. Mother Earth would appreciate it!
---
4. Gardenerd Product of the Month – Grow Your Own Mini Fruit Garden

Autographed Copies Now Available! Start a Fruit Garden This Spring! Christy's new book is here. Grow Your Own Mini Fruit Garden has everything you need to get started growing fruit in small spaces. Whether you have a balcony, patio, or back yard (or front yard…hey, we did that at Gardenerd HQ) you'll find the best guidelines for designing your space, choosing the best varieties, planting and care, and so much more. Since the Earth is our only home, let's fill it with tasty fruit. Order your copy today for the gardenerd or fruit lover in your life (even if that's you). Already have a copy? Get an autographed bookplate to go inside your copy. Click the link below for details.
We also have autographed copies of 2020's Gardening for Geeks.
Stay tuned for more tips and tidbits from Gardenerd.com. Let's reset the garden together and get growing! Happy Earth Month!

Search our archives here.