In this issue:
May in the Garden
Read the Actual Green New Deal – it's only 14 pages long
Gardenerd Tip of the Month: Podcast – Raised Bed Gardening with Conor Fitzpatrick
Gardenerd Product of the Month: Long-sleeved Baby Onesie
---
May in the Garden
Here in Los Angeles our rainy season ends in April, and yet here we are in May with rainy days in the forecast. What a delightful surprise.
These cooler days mean we can sow another row of lettuces, arugula, and cilantro before it gets crazy hot. Still our tomatoes, peppers, and beans are growing strong. It's time to deadhead spent flowers, prune rosemary shrubs once they finish flowering, and remove dead leaves from artichoke plants. We're guiding tomatoes up and out, up and out, up and out of their cages. Don't let them go too long with out training. Listen to this week's podcast for a great tip for higher pepper yields.
May is for mothers, and we continue our April theme focused on Mother Earth. We're dissecting the actual Green New Deal document to see what it really says.
Happy Gardening,
Christy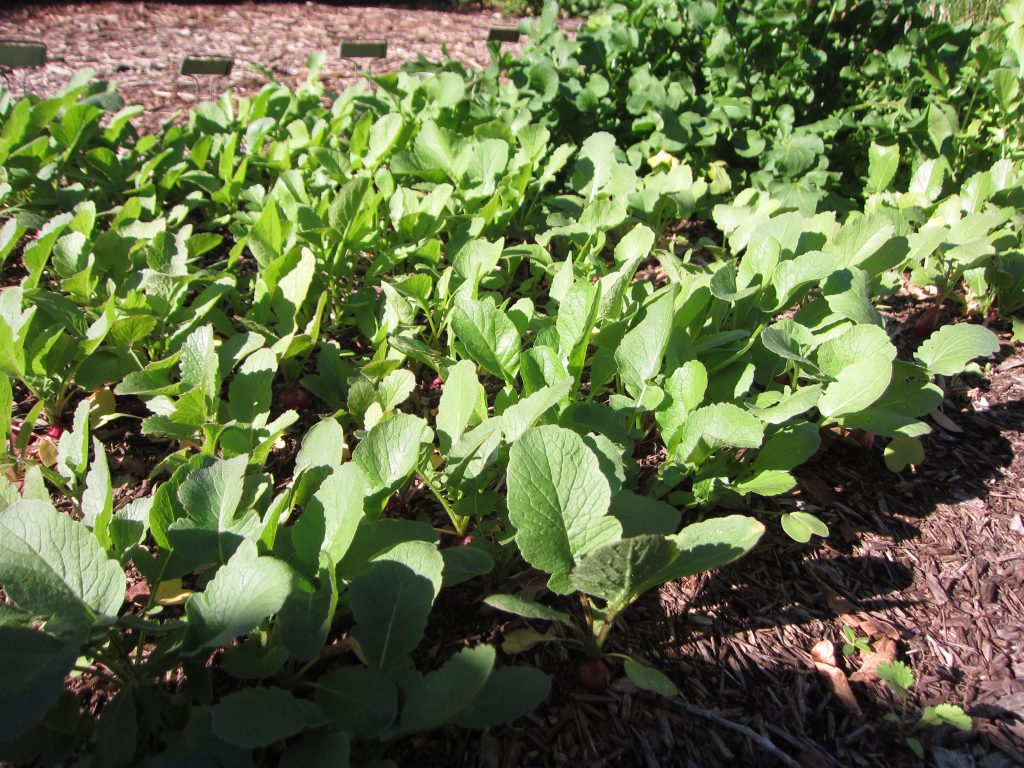 ---
2. Read the Actual Green New Deal – it's only 14 pages long
The Green New Deal is a partisan hot button, and we tend to avoid hot buttons here at Gardenerd. But we know that climate change doesn't choose sides, it causes destruction indiscriminately. When I discovered that the actual Green New Deal (H. Res. 109) resolution was only 14 pages (and pretty darn vague), I read it to get an accurate account for myself.
Here's what I found:
It's a Conversation Starter – We've been doing things the same way for a long time, and it no longer works. The document lists the impending climate impacts in the United States, such as raging wildfires, coral reef decline, mass migration, and trillions of dollars in damage to real estate and infrastructure. H. Res. 109 proposes an undefined World War II Victory Plan-style approach to solving these problems. Undefined, meaning we citizens get to figure out what that looks like.
It Includes Everyone – H. Res. 109 suggests that climate change "disproportionately affect[s] indigenous peoples, communities of color, migrant communities, deindustrialized communities, depopulated rural communities, the poor, low-income workers, women, the elderly, the unhoused, people with disabilities, and youth". The Green New Deal proposes that all of these communities be included in whatever plans we make to solve climate change.
It Means Change – Climate change means we have to change our ways. H. Res. 109 suggests a starting point, what to change first: dramatically expand renewable power sources, collaborate with farmers and ranchers to switch to sustainable farming practices, create a zero-emission vehicle infrastructure that expands public transportation, restore fragile ecosystems, expand clean manufacturing technologies, etc. Yes, much of this requires government implementation, but it starts community by community.
Much of what I read reminded me of everything in the Transition Handbook. H. Res. 109 certainly wasn't as dogmatic as I expected, and was nothing like the Victory Plan issued by Climate Mobilization, which specifically calls out for vegan diets worldwide and other drastic measures.
Even though The Green New Deal was voted down, I think the take away is still actionable: it proposes an agreement with each other to work toward clean water, clean air, and a thriving economy that doesn't disenfranchise vulnerable members of our community. In other words, basic needs and equality all around. Read the Green New Deal for yourself and see what you think.
---
3. Gardenerd Tip of the Month – Podcast: Raised Bed Gardening with Conor Fitzpatrick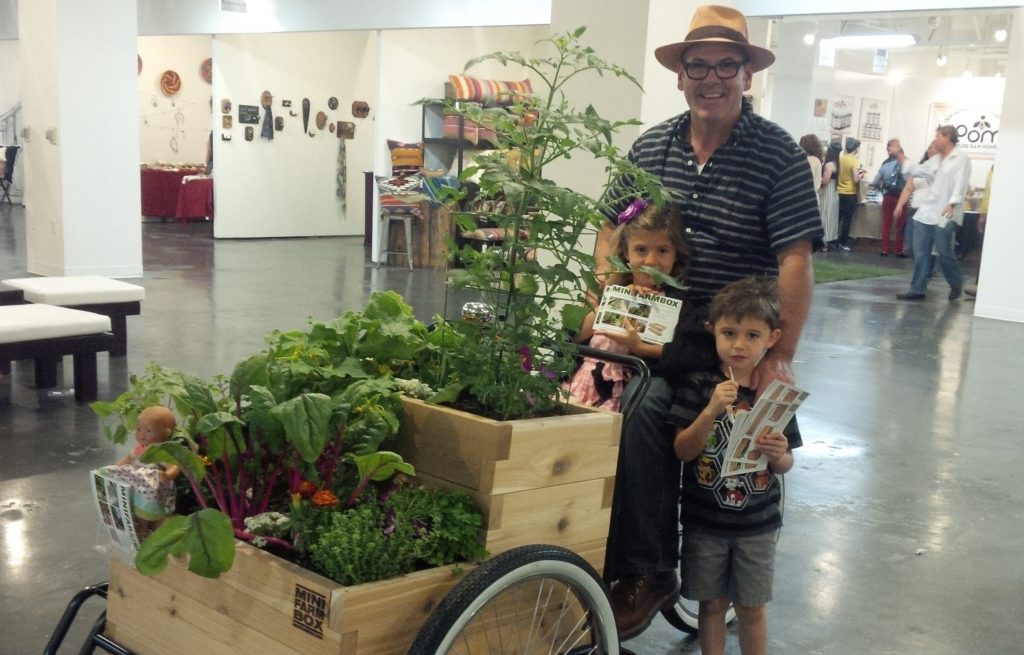 Our latest podcast features Conor Fitzpatrick, the man behind MiniFarmBox, and the owner of Fig Earth Supply nursery. We talk about growing in small spaces, medicinal herbs, and how to get higher yields from your pepper plants.
Get out there and plant something this weekend. Enjoy your garden to the fullest and soon you'll be harvesting!

---
4. Gardenerd Product of the Month – Long-sleeved Baby Onesie

May is for Mothers. If you have a new mom in your life, get her this adorable onesie for her little one from the Gardenerd Store. Neutral green makes it perfect for any baby. Start them off well-dressed. Also available in pink, blue, and white.
Get your Gardenerd Baby Onesie Here
Stay tuned for more tips and tidbits from Gardenerd.com. Happy spring gardening!

Search our archives here.