In this issue:
April in the Garden
Earth Day Resolutions
Gardenerd Tip of the Month: Podcast – Berries & Fruit Trees with Tara Austen Weaver
Gardenerd Product of the Month: 400+ Tips for Organic Gardening Success

---
April in the Garden
It's been non-stop around here, helping people plan and plant their spring gardens. We've been hard at work installing crops and planting seeds at Gardenerd HQ as well. This is no time to kick up one's feet. It's time to plant, plant, plant!
In our Test Garden, our Henderson's bush lima beans, Green Pod Asparagus beans have sprouted. This week we transplanted tomatoes, Golden berries, peppers, and kale into raised beds. We planted seeds for basil, lettuces, summer and winter squash, a quick crop of radishes, and cilantro. We're harvesting artichokes, strawberries (everbearing), chard and green onions. Turnips, parsnips and carrots will be coming out soon to make room for sweet corn. So much produce – this is why we garden, right?
In celebration of Earth Month, we're conspiring to inspire a garden in every yard (or balcony). Check out our upcoming classes to increase your knowledge, and grow your own food!
Happy Gardening,
Christy
Black Spanish radishes

First harvest of the season

Home Grown potatoes
---
2. Earth Day Resolutions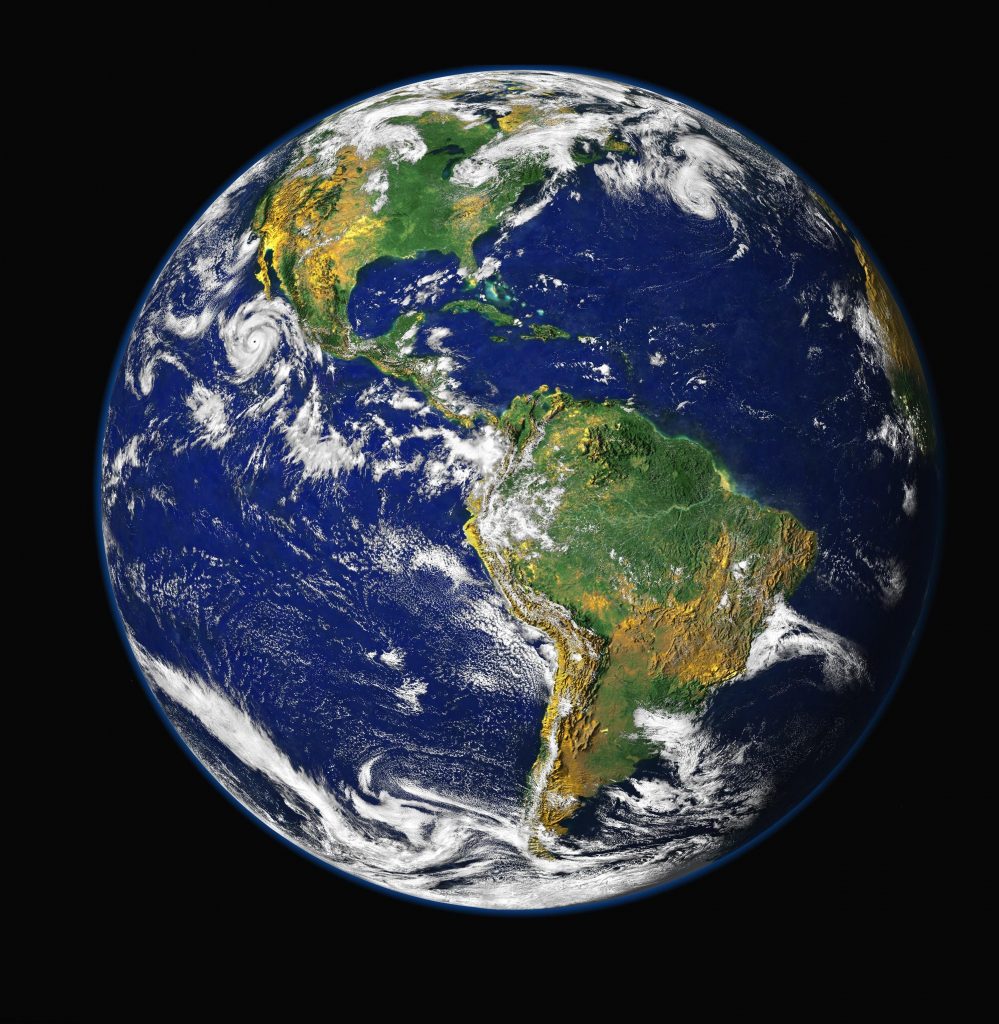 April is Earth Month, in honor of the only home we have. Each year we share a few changes we can make to curb our impact on the planet.
Zero Waste Living – plastic is hard to avoid, but it is possible with a little research and effort. Take the Zero Waste Challenge to see how you can audit and reduce the plastic in your life. Since single-use plastics are being banned all over the world, we can be one step ahead before it becomes a mandatory sacrifice.
Start a Compost Bin – Food waste is one of the biggest contributors to greenhouse gas emissions. You can turn food waste into gardeners gold easily. Not enough room? Start a worm bin. Worm castings (poop) are an incredibly nutrient-rich fertilizer that helps plants thrive. Do it. Do it now!
Go Plant-Rich – Switching to a plant-based diet lowers your carbon footprint. Reducing meat and dairy consumption is the "single best way to avoid climate breakdown". It's ranked as the #4 solution in Drawdown. Even shifting away from meat and dairy several days per week will help. Grow veggies and eat them!
---
3. Gardenerd Tip of the Month – Podcast: Berries & Fruit Trees with Tara Austen Weaver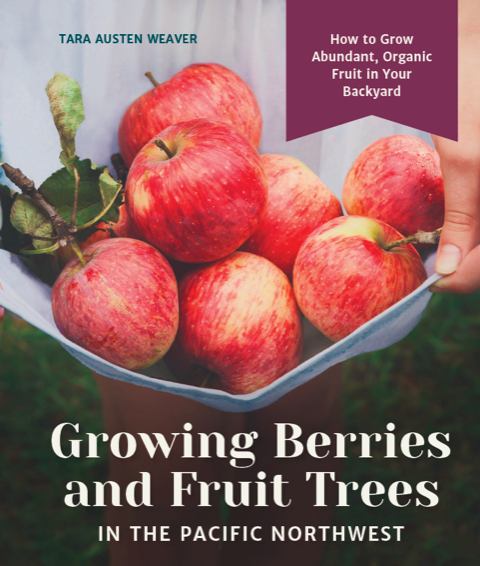 Our latest podcast features author and home-orchard expert, Tara Austen Weaver. She shares her tips for growing berries and fruit trees successfully in your own back yard, front yard, or in containers.
Enjoy this transition time between winter and spring. Dive in, make big plans, grow your dream garden!

---
4. Gardenerd Product of the Month – 400+ Tips for Organic Gardening Success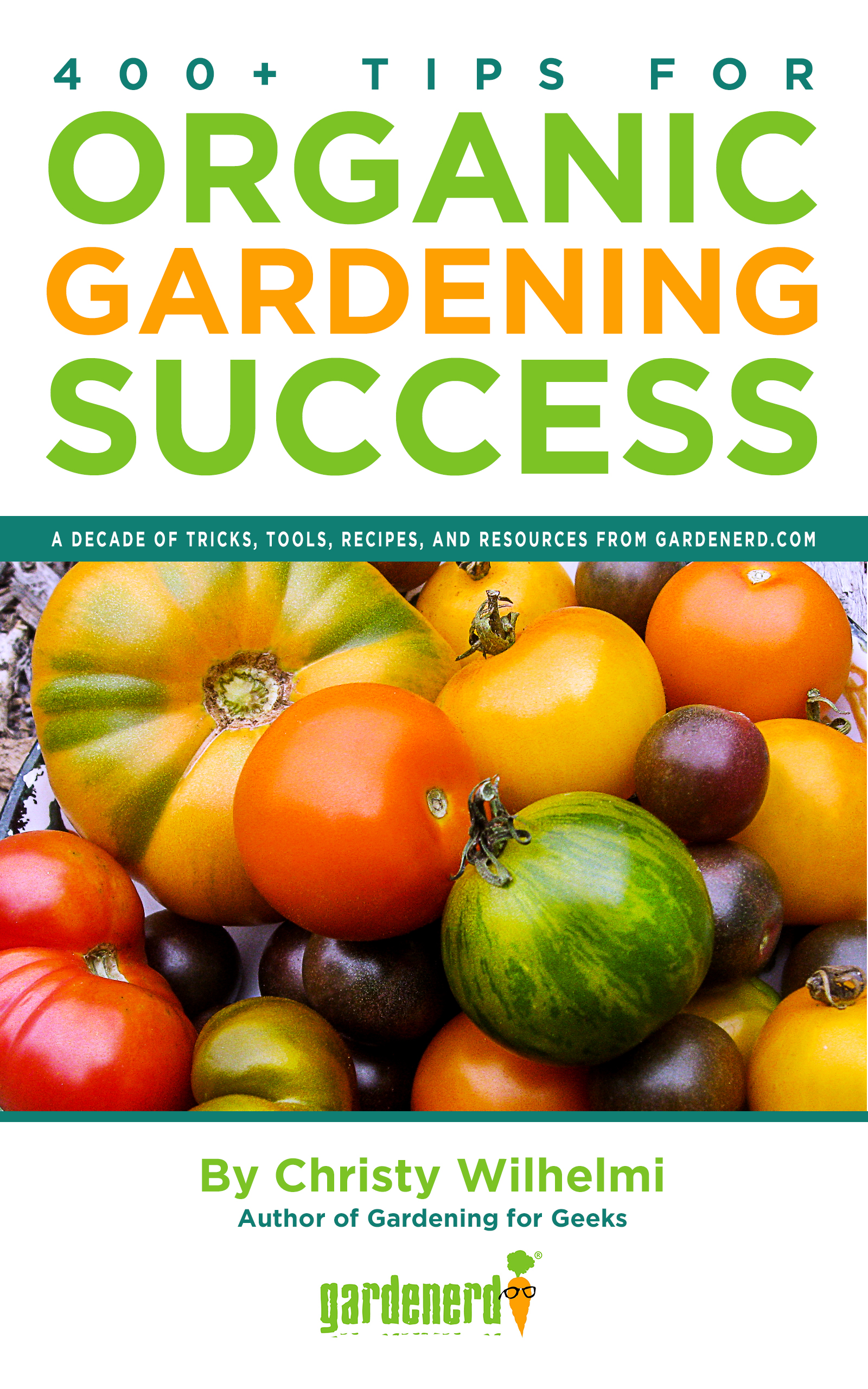 Start your spring garden with 400+ Tips for Organic Gardening Success. It's organized by season for easy reference, and is chock-full of helpful advice on all things gardening. From seed-starting tips to pest control solutions. It's digital, and is easily readable from any Kindle App (which is free to download, BTW). Get your copy today!
400+ Tips for Organic Gardening Success
Stay tuned for more tips and tidbits from Gardenerd.com. Happy spring gardening!

Search our archives here.