In this issue:
October in the Garden
Design: Abundance from Small Spaces

Gardenerd Tip of the Month: Soil Choices

Gardenerd Product of the Month: 400+ Tips for Organic Gardening Success

---
1. October in the Garden
Fall has arrived, so of course, we're having a heat wave here in Los Angeles. Wildfires rage up north, and our hearts go out to everyone affected by the devastation. Some of our friends have lost their homes, while others hold their breath as the winds change direction. Fire is a cruel trick of nature. It brings new life along with destruction, but it's hard to believe that in the wake of recent tragedy.
October in the garden is fast-paced. We transplanted brassica sprouts into 4″ pots to grow larger before planting out (after the heat passes). Our radishes, lettuces, mustard greens, arugula and spinach have sprouted. We planted shallots, sugar snap peas, and sweet peas as well. This week we'll pull tomatoes, plant potatoes and winter wheat. Those who get a frost can still plant garlic to overwinter. We'll plant that as soon as the dry beans dry down.
Treat: Want to learn how to make great compost? Join our upcoming Composting Workshop on November 4th. Learn how to build strong, healthy soil for a successful garden year after year. Also, if you're looking for helpful hints for fall gardening, check out my new book, 400+ Tips for Organic Gardening Success: A Decade of Tricks, Tools, Recipes, and Resources from Gardenerd.com. 400+ Tips is a digital interactive gardening guide, with links to hundreds of online resources, recipes, tricks, and tools. Get Amazon's free app to read it on any device. Need to know more? Read below for details.

Happy Gardening,
Christy
---
2. Design: Abundance from Small Spaces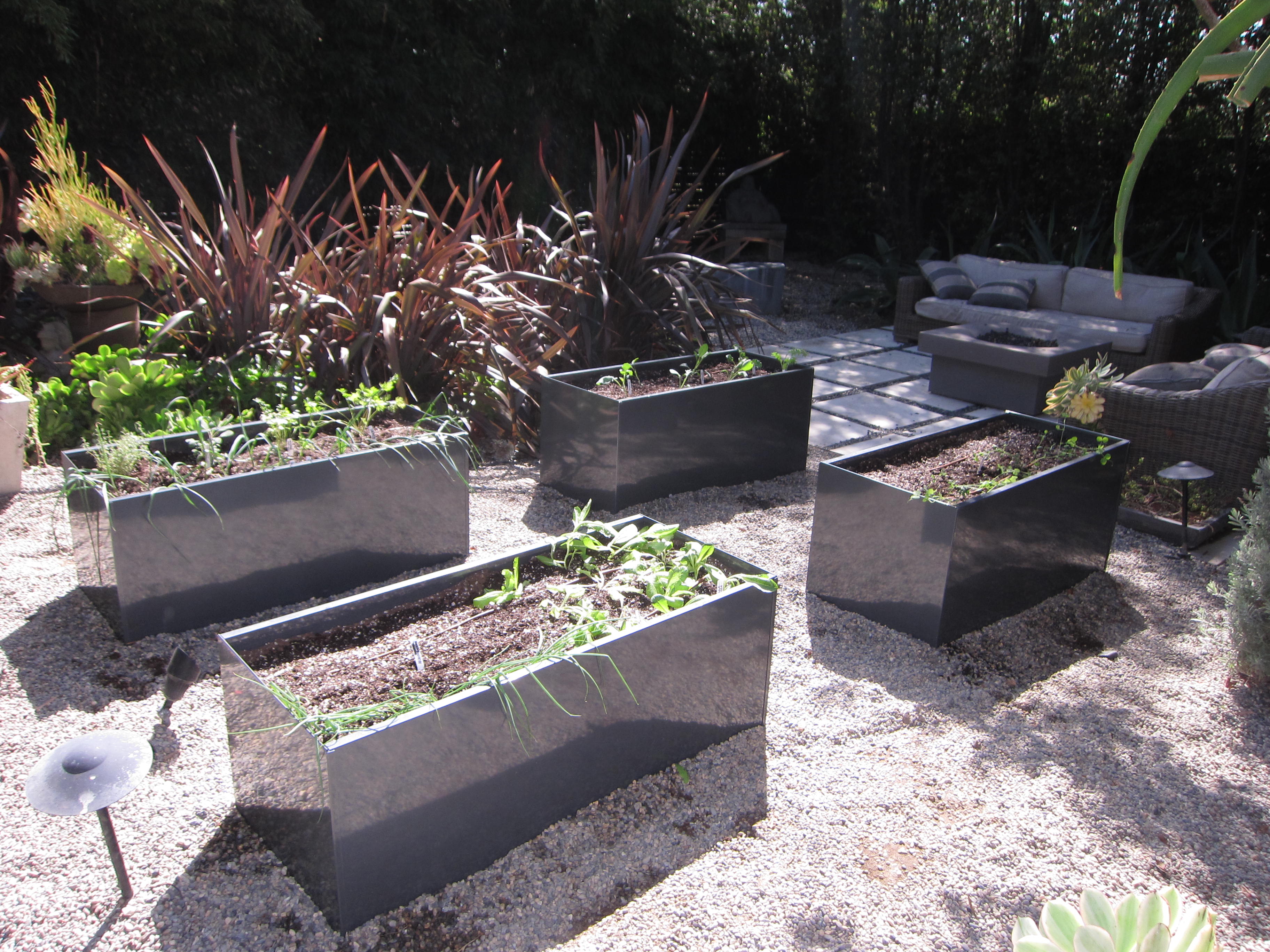 Yes, you can grow an abundance of food in a small-space garden. Check out our latest front yard garden project for ideas:
---
3. Gardenerd Tip of the Month – Soil Choices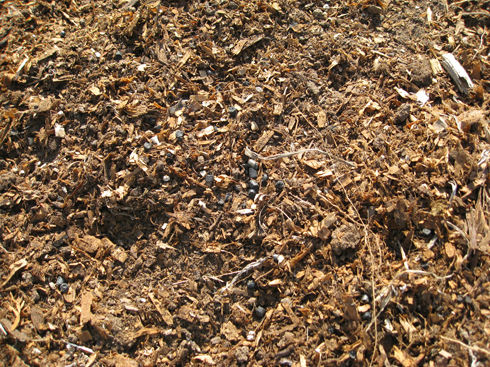 A question came into Ask Gardenerd this week:
"Hello, I will be constructing a new garden on top of grass. What is the best type and mixture of soils to buy and how deep should it be? Thank you! Enjoy the day. Ami"
Soil is the most important part of your garden, Ami, so you're asking the right questions. We do have a formula for making your own soil blend in Gardening for Geeks in the All About Soil chapter, but here are some ideas for bagged mixes that we like.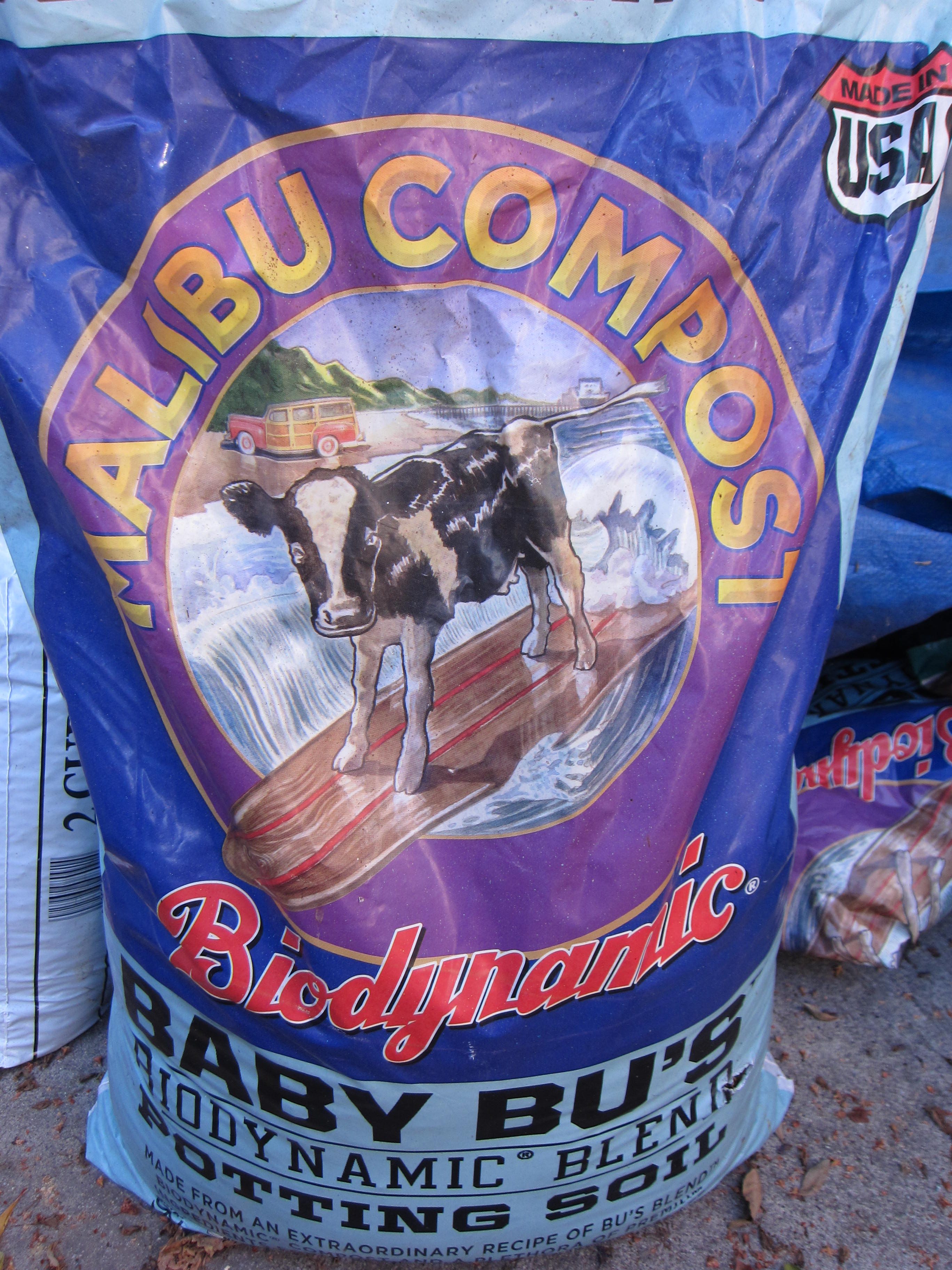 Malibu Compost – The owners of the company are heart-set on bringing top-quality compost to the masses. Our favorite out-of-the-bag solution for growing great veggies is their potting soil, Baby Bu's. This blend of biodynamic compost, coir, and perlite is great stuff. Their original product was just the compost (Bu's Blend), which is great for amending existing beds. It is not cheap, but good-quality products rarely are. You will see a huge difference in your garden.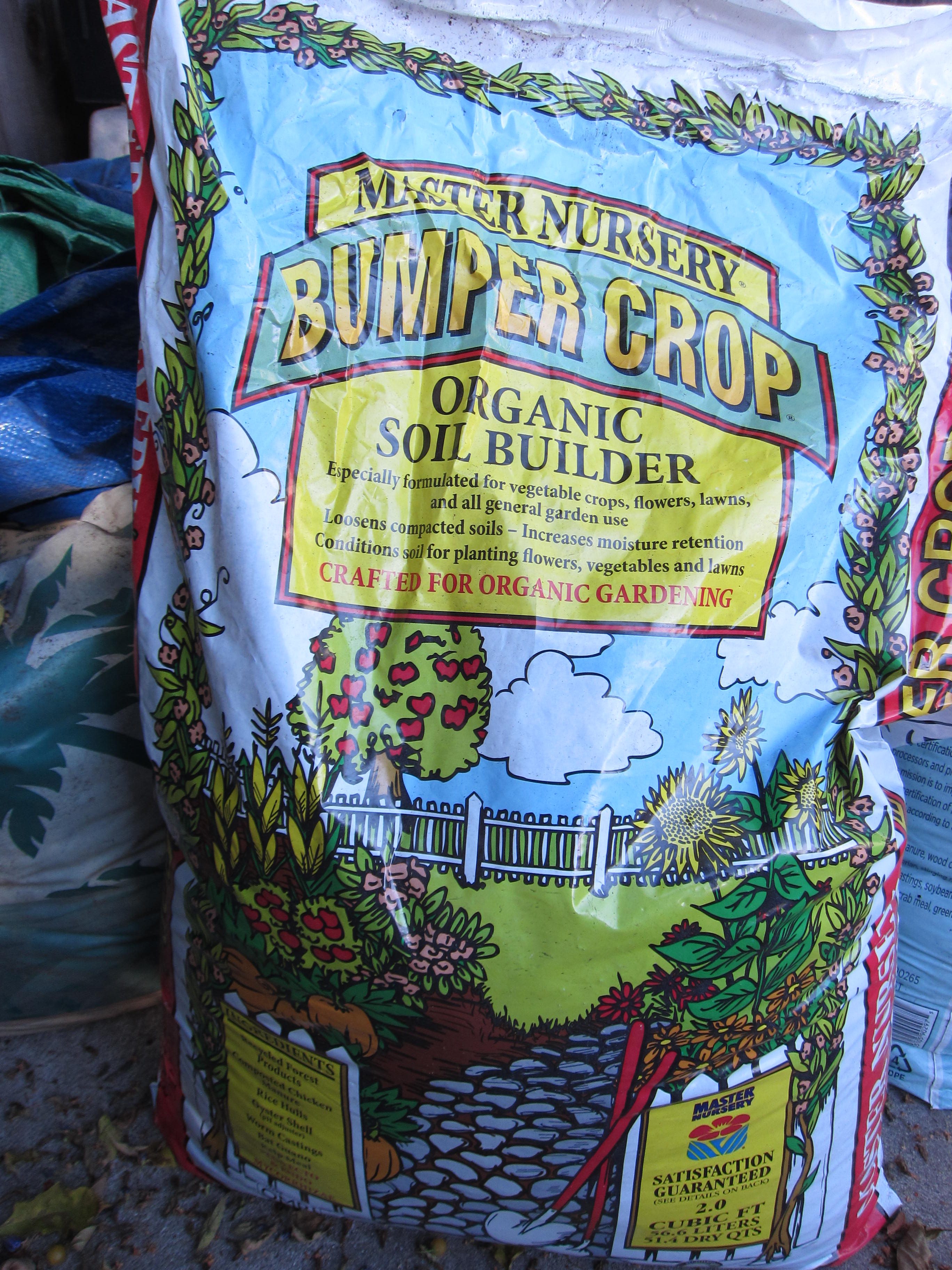 Bumper Crop – This Master Nursery Garden Center product is what I used before Malibu Compost came into being. We blended it with coir (coconut coir – a sustainable alternative to peat moss) and vermiculite for moisture retention. Master Nursery also makes a product called Gardeners Gold, which is a potting soil that can be used without blending additional ingredients. It contains peat moss (as do most potting soil products) but is a lower-cost alternative.
Other options include Fox Farm's Ocean Forest, or G&B (Gardner & Bloome) products sold by Kellogg. You can blend Malibu Compost products with either of these to lower your costs, if budget is a concern. Just remember that your plants will only thrive in good quality soil.
Bulk soils are rarely rich enough to support growing veggies. If you end up buying in bulk, be sure to add the highest quality compost you can afford. It will make all the difference.
Depth – As far as depth goes, we recommend at least 12″ deep. We also recommend getting a soil test for heavy metals if you plan to build anything less than 12″ tall.
A Note About Grass – if you build raised beds on top of grass, make sure your grass is not a rhizome or running-type grass because that stuff thrives in darkness. It will not die under a foot of soil. It will work it's way to the top and you'll never get rid of it. Dig out any running type grasses before installing raised beds. And avoid using landscape fabric either, because you'll just make digging it out more difficult.
Thanks for writing in, Ami. We hope this helps.
---
4. Gardenerd Product of the Month – 400+ Tips for Organic Gardening Success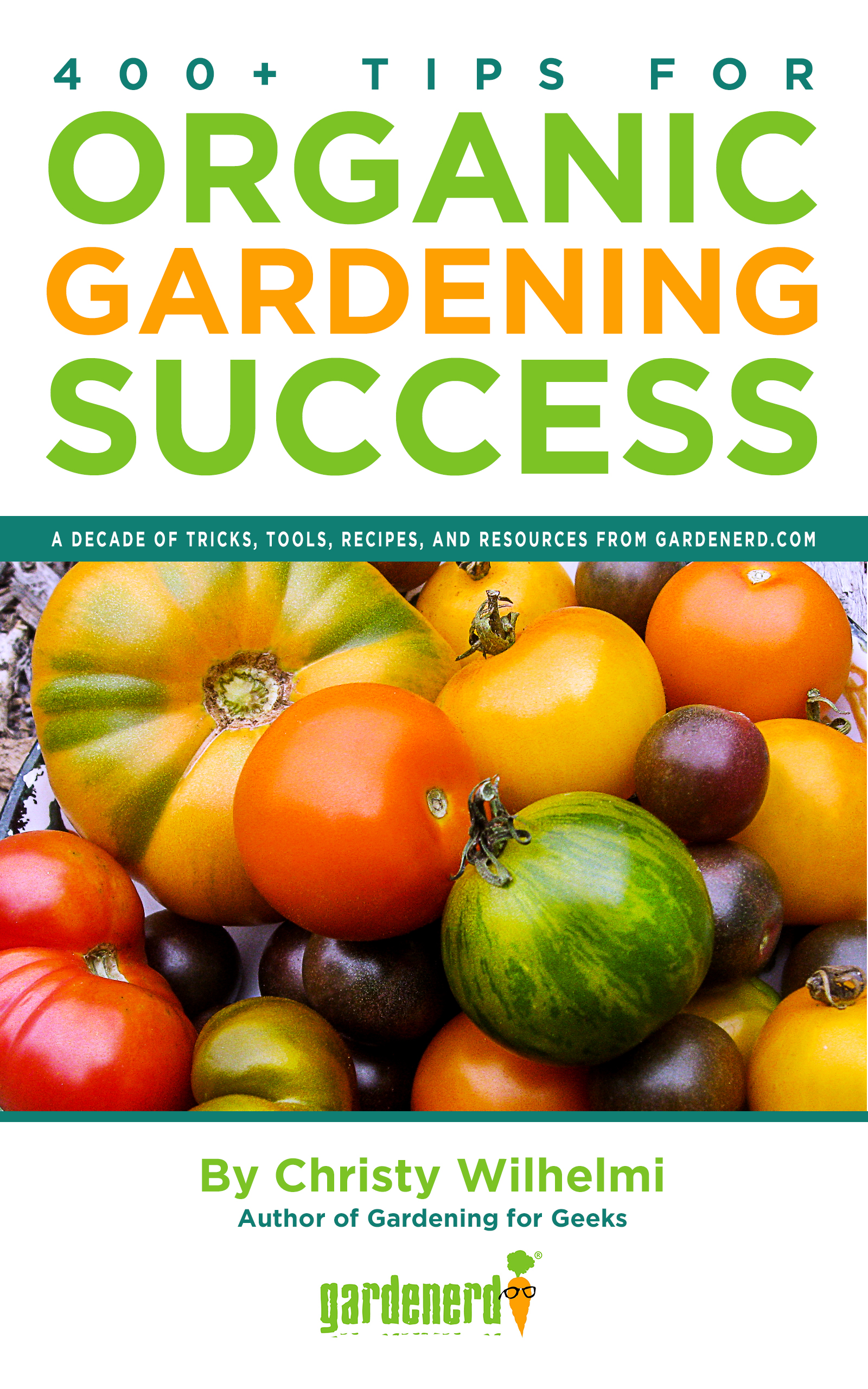 Why You Want This Book
Christy's new book has everything: pest control tips, harvesting instructions, recipes for seasonal produce, and tricks for a successful garden. She's done the research for you, now all you have to do is click through to find solutions to all your gardening questions.

Why digital?
We know most gardeners prefer physical books, but 400+ Tips is the exception. It shares hundreds of online resources, and the answer is a click away. Read this book with WiFi on. You'll have access to every tip we've published in the last 10 years all in one place.
Don't have a Kindle?
That's okay, you can download the free Kindle app to any computer or mobile device (tablet, phone, etc.) It couldn't be easier to unlock your organic gardening success story! Get your copy today!
Stay tuned for more tips and tidbits from Gardenerd.com. Happy Fall Gardening!

Search our archives here.