In this issue:
August/September in the Garden
Fall Garden Planning

Gardenerd Tip of the Month: Summer Buckwheat

Gardenerd Product of the Month: 400+ Tips for Organic Gardening Success

---
1. August/September in the Garden
It's the end of August. Days are getting shorter. It's the sad truth of summer, but one that is welcome as summer's heat scorches the garden. We begin to welcome the idea of cooler weather, shorter days, and fall crops. At this point I'd trade zucchini for broccoli any time. Fall is coming, but not quite yet. It's limbo time.
In our test garden, our tomatoes are winding down as the watermelons and winter squashes ramp up. Our sweet potatoes are ready to harvest. We're also picking cucumbers, dry beans, herbs, and the last of the onions. We planted a quick summer buckwheat crop in the zucchini bed now that summer squash has died off. It's a great crop to fill the gap between summer harvest and fall planting. Scroll down to find out how.

Need help planning your fall garden? Check out our guide below, and our last upcoming Fall Garden Planning Workshop. If you haven't gotten your copy of my new book, 400+ Tips for Organic Gardening Success: A Decade of Tricks, Tools, Recipes, and Resources from Gardenerd.com yet, now is the perfect time for summer reading before fall planting. 400+ Tips is digital-only, so you can take it with you wherever there's WIFI on your phone or any laptop computer with Amazon's free app. Need to know more? Read below for details.

Happy Gardening,
Christy
---
2. Fall Garden Planning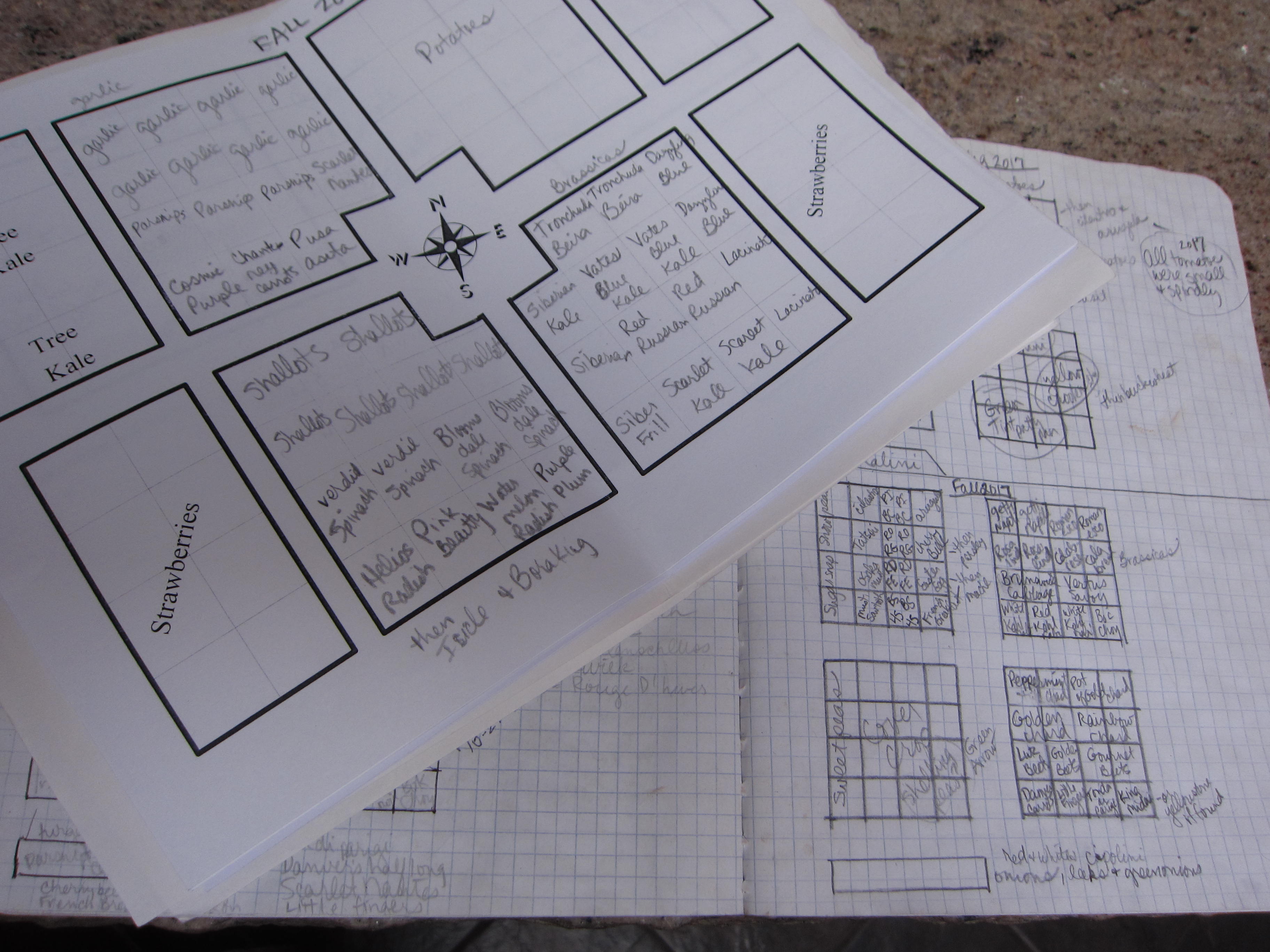 Fall is the best growing season for cool weather crops in locations where the ground doesn't freeze. Why? No aphids, lettuce lasts longer, root veggies practically grow themselves, and (fingers crossed) there's rain.
Here at Gardenerd HQ we start seeds for fall crops in late-August, early-September for October planting. Since this was an El Niño year, we are expecting fall a little sooner than usual, so we plant in late September if it's not hot. Check out our fall planting guide for cool weather crops:
---
3. Gardenerd Tip of the Month – Summer Buckwheat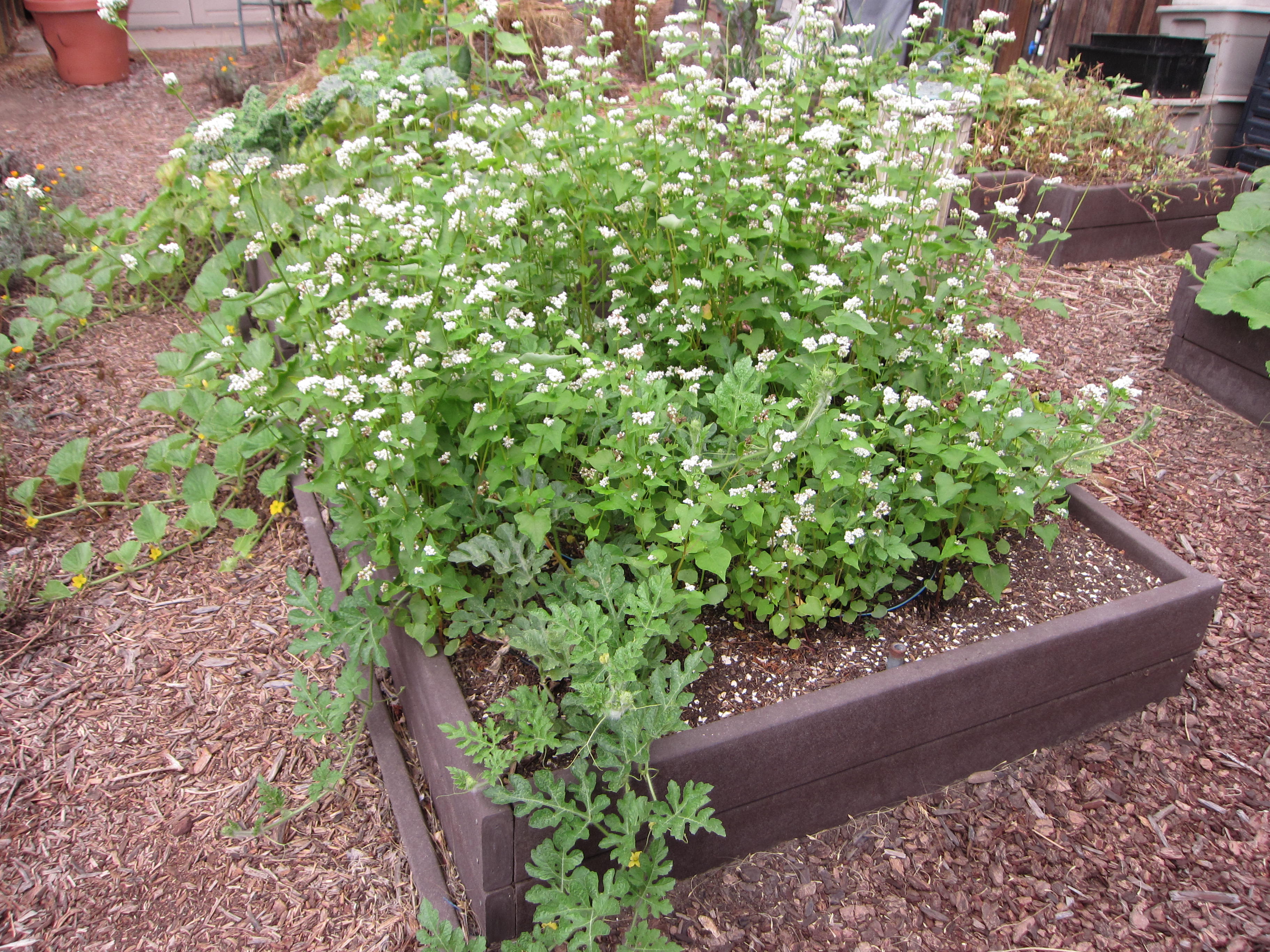 Summer Buckwheat – it's the time of year when it might be too hot to plant new crops, but there's still time to grow something as space opens up in the garden. If your summer squash is done or your tomatoes have given up the ghost, why not plant a summer cover crop of buckwheat?
It's one of the fast growing crops that helps protect soil from drying out in stifling heat, adds phosphorus and calcium to the soil, and can be turned under before planting fall crops to enrich your soil. If you have livestock, like chickens, they love to forage on buckwheat as well. It's also great for weed suppression, so you won't have to work as hard this summer.
Broadcast (or scatter) seeds over bare soil so that the seeds are about 1" apart, then barely cover them by raking soil back and forth. Water well and wait about a month for a lush green carpet of leaves to form, followed by delicate white flowers that provide pollen and nectar for foraging bees. Turn the crop under about a week after flowering, wait a couple weeks, then plant your fall crops.
For more information about growing buckwheat, check out this link. Find this and more tips like it in 400+ Tips for Organic Gardening Success.
---
4. Gardenerd Product of the Month – 400+ Tips for Organic Gardening Success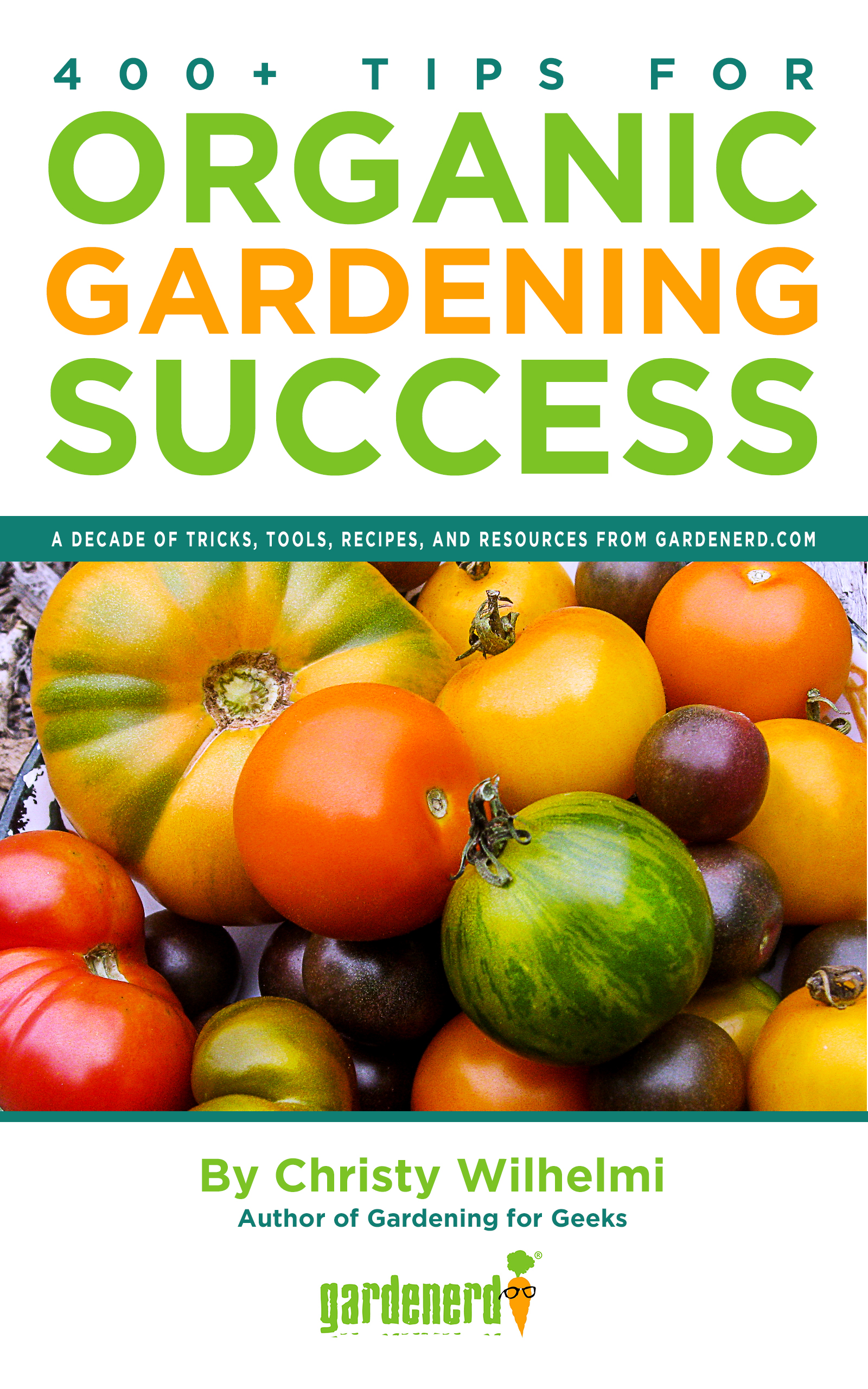 Why You Want This Book
Christy's new book has everything: pest control tips, harvesting instructions, recipes for seasonal produce, and tricks for a successful garden. She's done the research for you, now all you have to do is click through to find solutions to all your gardening questions.

Why digital?
We know most gardeners prefer physical books, but 400+ Tips is the exception. It shares hundreds of online resources, and the answer is a click away. Read this book with WiFi on. You'll have access to every tip we've published in the last 10 years all in one place.
Don't have a Kindle?
That's okay, you can download the free Kindle app to any computer or mobile device (tablet, phone, etc.) It couldn't be easier to unlock your organic gardening success story! Get your copy today!
Stay tuned for more tips and tidbits from Gardenerd.com. Happy Summer Gardening!

Search our archives here.