In this issue:
July/August in the Garden
Summer Gardening Videos

Gardenerd Tip of the Month: Growing Lettuce in Hot Weather

Gardenerd Product of the Month: 400+ Tips for Organic Gardening Success

---
1. July/August in the Garden
Can you believe it's almost August? The first Back-To-School ad showed up in the mail the other day. That feels so wrong. I'm just settling into summer and all the garden has to offer. Let's not rush ahead, shall we? That said, for those who live where fall comes quickly, it's time to start seeds for fall crops.
In our test garden, rats continue to nibble on our tomatoes, but we're harvesting daily to keep damage to a minimum (and still setting traps). We planted popping corn after our sweet corn finished up (yay for long summers!), and we're training cucumbers up trellises. We pruned dead foliage off tomatoes this week, and fertilized with kelp emulsion. They need a little extra potassium to keep fruit production going this time of year.

If you haven't gotten your copy of my new book, 400+ Tips for Organic Gardening Success: A Decade of Tricks, Tools, Recipes, and Resources from Gardenerd.com yet, now's your chance to win one. Enter this contest for a chance to win 1 of 3 copies. Contest ends July 31st. Remember, 400+ Tips is digital-only, so you can take it with you on vacation on your phone or any laptop computer with Amazon's free app. Need to know more? Read below for details.

Happy Gardening,
Christy
---
2. Summer Gardening Videos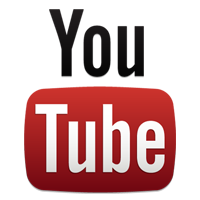 It's hot outside, so sit back and relax while you learn a thing or two from these recent gardening videos about summer gardening. We've got tips for keeping your plants happy this summer in Gardenerd's first YouTube Live broadcast:
Summer Gardening – Heat and Harvesting

And, watch this interview with Christy on Mike the Gardener's Vegetable Gardening Show, where he asks Christy about her favorite tips for summer gardening from her new book 400+ Tips for Organic Gardening Success.
---
3. Gardenerd Tip of the Month – Growing Lettuces in Hot Weather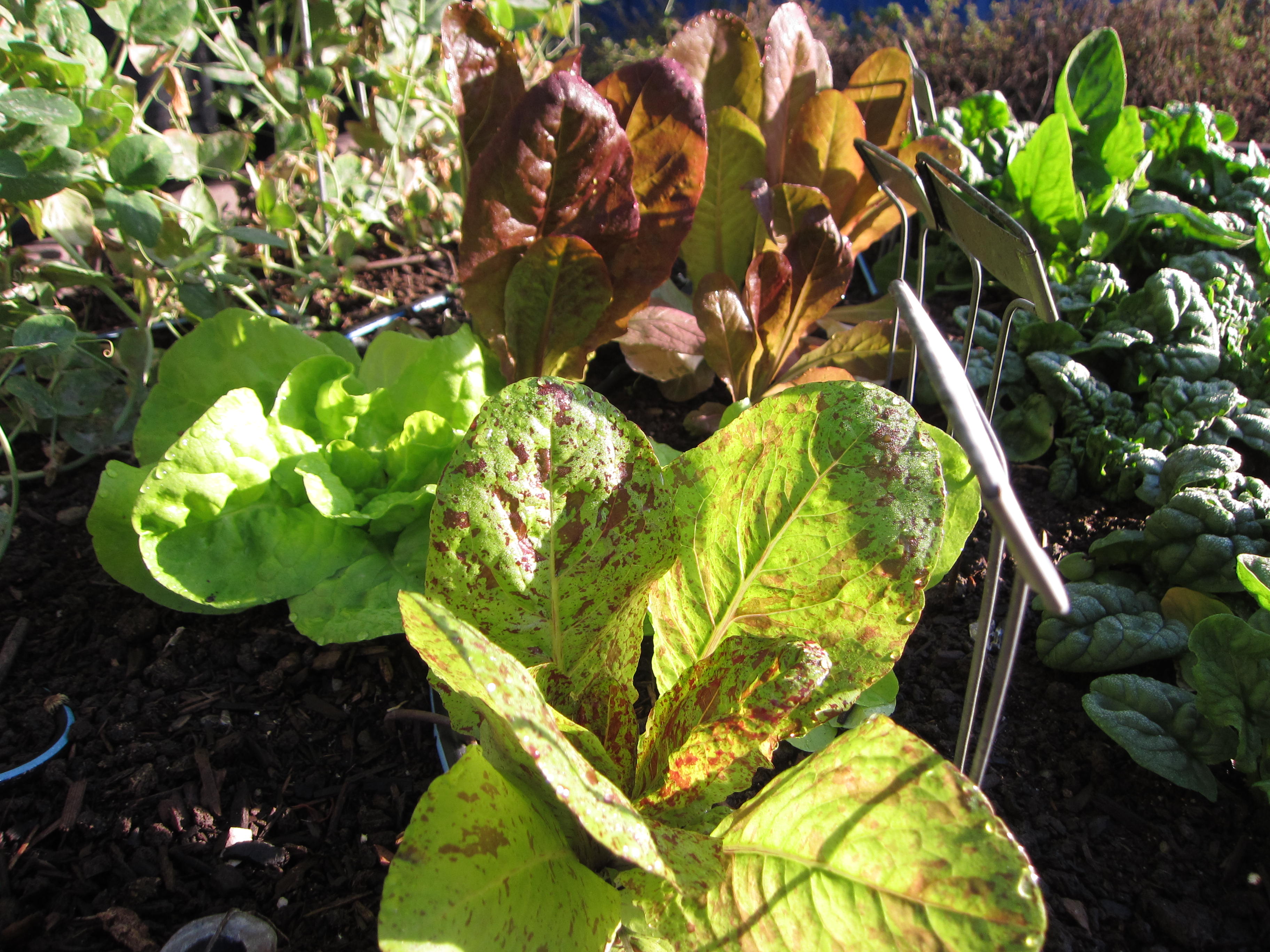 Lettuces and hot weather don't usually mix, but a question from Denise makes us take a deeper look into growing lettuces in summer's heat:
" I would like to grow different lettuces all year round but our 100 degree summers is not ideal growing condition. Would you have any suggestions on either varieties or how to make the environment more habitable. I was thinking of trying to grow some on my north facing front porch in pots. Do you think it might work before I spend any money trying?"
Shade & Shade Cloth
Shade will definitely be your friend when trying to grow lettuces in summer, Denise. Lettuces can grow in as little as 3-4 hours of sunlight per day, so your porch may be just the trick. If it doesn't get any sunlight at all, however, lettuces will grow thin and spindly, so give them at least some sun. Which brings us to our second point…
Shade cloth is great for reducing the heat and intensity of the sun during summer. We drape shade cloth over supports around our lettuce patch to prevent lettuces from bolting to seed too early. It really does help!
Varieties
Slow-bolt or heat-tolerant varieties are another great way to ensure success in the hot summer. Peaceful Valley Farm and Garden Supply has a great list of options in each of the four lettuce categories:
Bibb  Buttercrunch, Summer Bibb, Summer Bibb Blend
Crisphead  Michelle
Leaf  Black Seeded Simpson, Green Salad Bowl, Red Deer Tongue
Romaine  Little Gem, Parris Island Cos
With shade, shade cloth and the right varieties, you'll have success growing lettuce year-round.
---
4. Gardenerd Product of the Month – 400+ Tips for Organic Gardening Success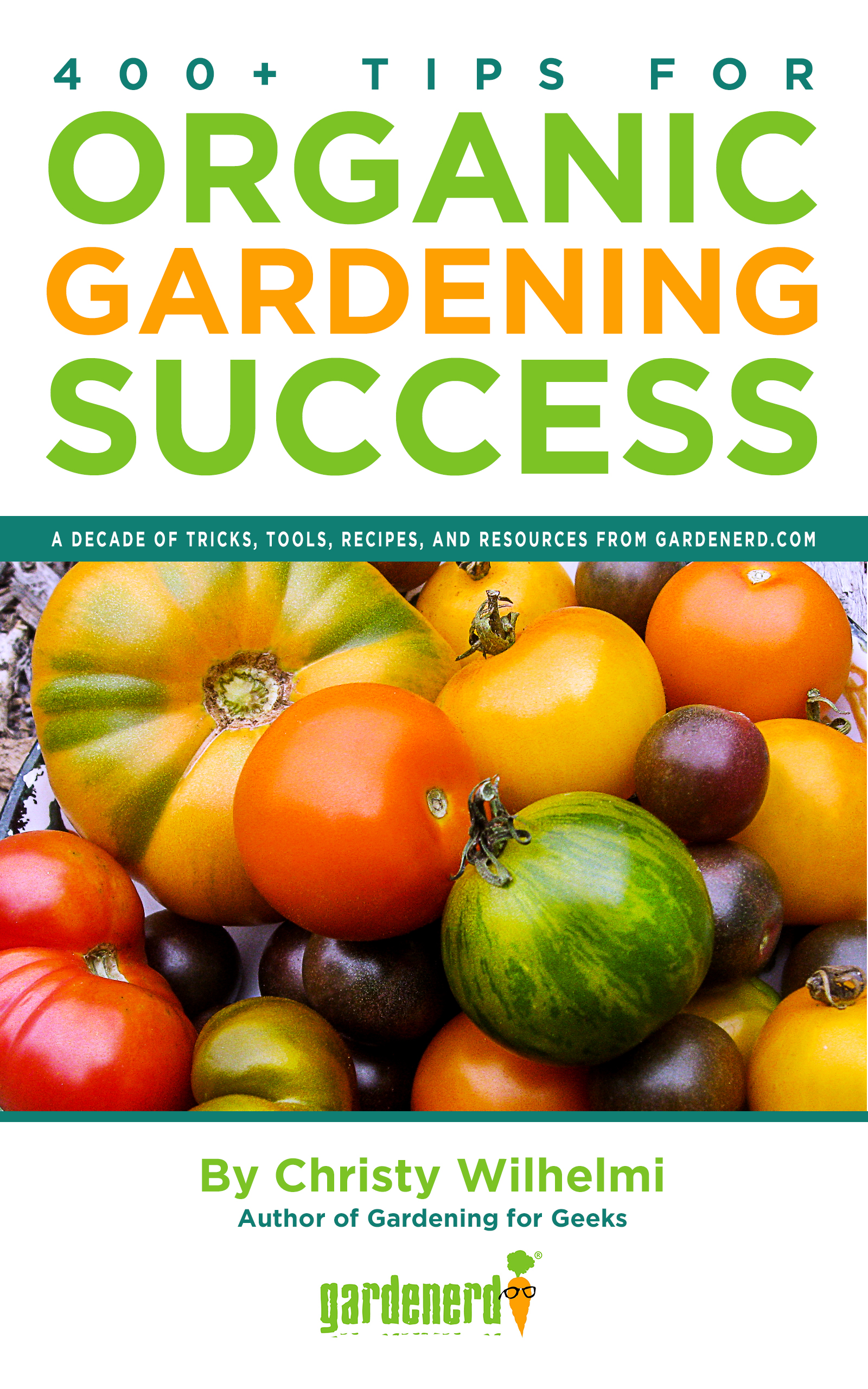 Why You Want This Book
Christy's new book has everything: pest control tips, harvesting instructions, recipes for seasonal produce, and tricks for a successful garden. She's done the research for you, now all you have to do is click through to find solutions to all your gardening questions.

Why digital?
We know most gardeners prefer physical books, but 400+ Tips is the exception. It shares hundreds of online resources, and the answer is a click away. Read this book with WiFi on. You'll have access to every tip we've published in the last 10 years all in one place.
Don't have a Kindle?
That's okay, you can download the free Kindle app to any computer or mobile device (tablet, phone, etc.) It couldn't be easier to unlock your organic gardening success story! Get your copy today!
Contest – Now through July 31st
Enter for a chance to win 1 of 3 copies we're giving away on Amazon. 3 lucky winners will win a free copy that will be downloaded directly to your Amazon Kindle account.
Stay tuned for more tips and tidbits from Gardenerd.com. Happy Summer Gardening!

Search our archives here.