In this issue:
April in the Garden
Celebrate Earth Month

Gardenerd Tip of the Month: Tomato Tips from TomatoMania's Scott Daigre

Gardenerd Product of the Month: Women's 3/4-sleeve Gardenerd Shirt

---
1. April in the Garden
April is when spring truly starts to shine. Flowers bloom and bees buzz. Spring seeds sprout in newly amended soil, and the hope of an abundant summer fills every gardenerd's heart.
In our test garden, we planted out tomatoes in deep holes with a little organic fertilizer and Epsom salts. Our basil, arugula, and spinach seeds have sprouted, and we're protecting them with cloches until they grow a few sets of true leaves. Our summer squash and edamame have started to sprout as well. This week we'll move peppers into bigger pots, and plant out loofah. It's time to seed more lettuces, and to pull spent kale to make room for sweet corn. This is the stuff we live for! 
April is Earth Month and with our environmental protections under assault, we have our work cut out for us. Read below for ways you can help repair our planet for generations to come.
Happy Gardening,
Christy
---
2.Celebrate Earth Month
 
3 Things We can Do to Help Repair Our Planet

Every Earth Month we share little (or big) things we can all do to help reduce waste, pollution, and toxins in our lives. These little things can be a challenge–they ask us to do the inconvenient thing instead of what's easy. We are temporary visitors to this planet, and future generations count on us to keep our home clean and safe for years to come. Yet the daily choices we make have a lasting impact that outlives us by thousands of years. Here are 3 things we can do for Earth Month.
Reduce Plastics Household-Wide – I just watched this trailer for Plastic China, a new documentary about what happens to our plastic waste, even when we throw it in the recycling bin. It's hard to watch, but it's important to understand the consequences of buying products in plastic packaging. Identify one item in your household that comes in plastic and find a replacement for it that doesn't. I.E. packaged foods, hair care products, single-serving items.
Explore Alternative Fuel – natural gas is supposed to be clean-burning, but the environmental impact of its extraction is huge. Water supply contamination and health issues lead the list of impacts. This year, we invested in HomeBiogas that uses anaerobic digestion to create fuel for cooking and lighting. That's free fuel from food waste! We're excited to try it in May when our digester arrives. Alternative fuel includes solar panels, biodiesel, and wind power. Investigate these options for your home.
Reduce Food Waste – speaking of food waste (40% of all food produced in the US is thrown away, uses SO many resources and produces pollution), here's one idea to help keep food out of landfills. Aside from composting, you can purchase ugly produce. Imperfect Produce offers fruits and vegetables that aren't quite pretty enough for grocery stores, but are perfectly good to eat. According to Imperfect Produce, "1 in 5 fruits and veggies grown in the U.S. don't meet cosmetic standards." Boxes are fully customizeable to eliminate items you might be growing in your garden.
---
3. Gardenerd Tip of the Month – Tomato Tips from Scott Daigre of TomatoMania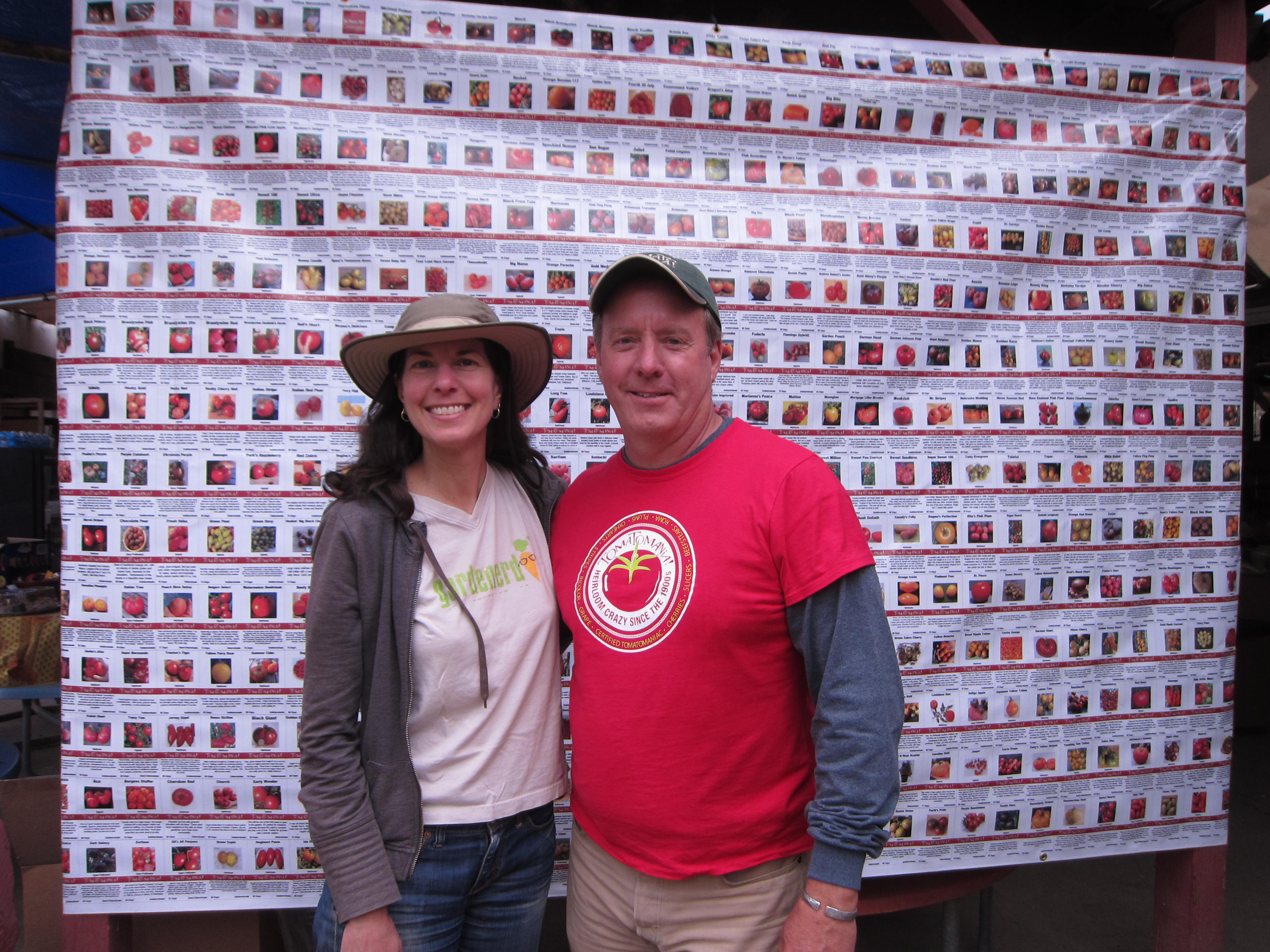 Our new Gardenerd Tip of the Week interview-format features Scott Daigre of TomatoMania this week. He shares his tips for growing abundant tomatoes no matter where you live. Subscribe and learn his tricks for fertilizing and irrigation when you listen in:
New Gardenerd Tip of the Week Podcast – with Scott Daigre of TomatoMania
---
4. Gardenerd Product of the Month – Women's 3/4-Sleeve Shirt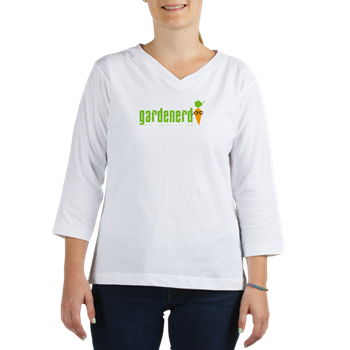 Spring is here, and it's time to break out warm-weather gardening clothes. Our new Women's 3/4-sleeve T-shirt still offers warmth with a longer sleeve, but stays out of the way while working in the garden. Display your gardenerd tendencies proudly. Get this shirt!

Stay tuned for more tips and tidbits from Gardenerd.com. Happy spring gardening!

Search our archives here.