In this issue:
January in the Garden
New Varieties to Try

Gardenerd Tip of the Month: Seed Starting 101

Gardenerd Product of the Month: 400+ Tips for Organic Gardening Success

---
1. January in the Garden
Winter is a funny thing. It can shut down the garden in colder climates, and bring it to life in warm regions. Our Southern California winter is everyone else's spring. Dormant seeds burst to life, bulbs emerge, and succulent greens grow without any help from us. Either way, the theme this month is Refresh!
In our Test Garden, we're harvesting lettuces, kale, radishes, peas, spinach, and cilantro. We're picking bok choy, mustard greens, chard, arugula, and parsley. And our Red Fife winter wheat is waking up, while loquats have covered the tree with baby fruit. It's time to cut back dead cane berries, give all brassica crops a mid-season feeding, and capture as much rainfall as possible. It's also time to gobble up seed catalogs. We'll share some of our new finds below.
Soon it will be time to start seeds for tomatoes, peppers, eggplant, and more. If you didn't clean your seed trays at the end of summer, now is a good time to do that. Let's make 2019 the best gardening year yet!
Happy Holidays,
Christy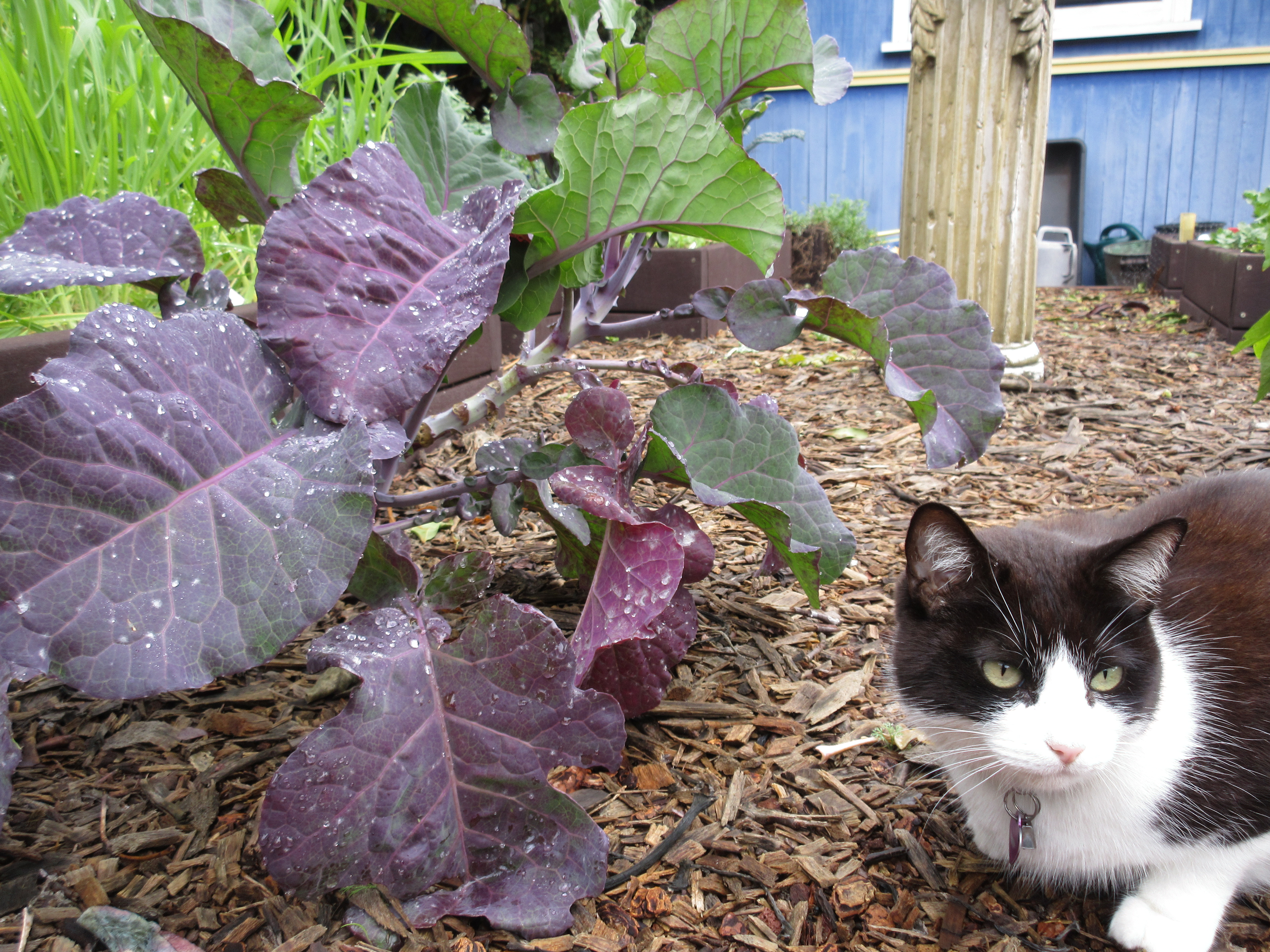 ---
2. New Varieties to Try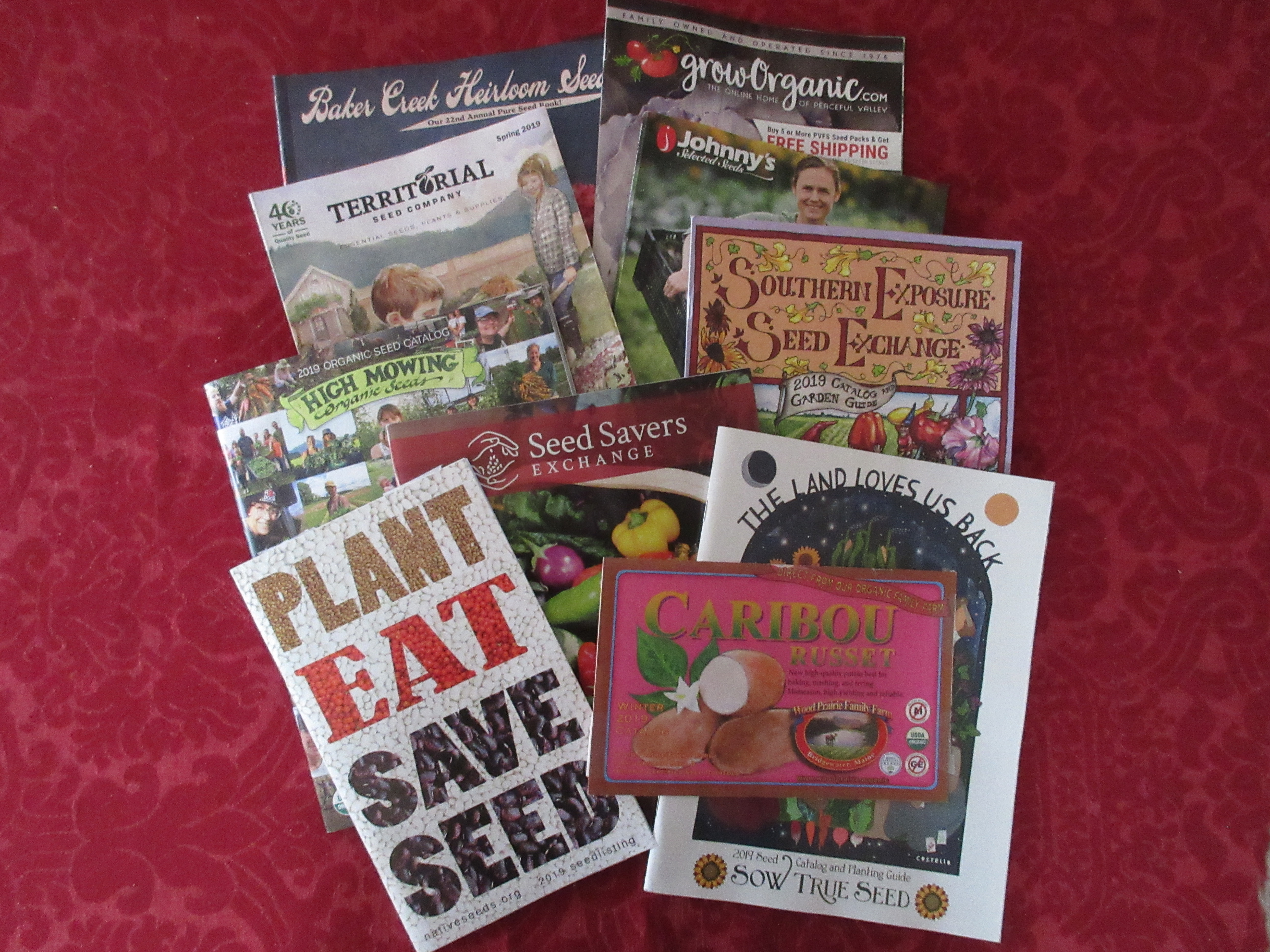 Every year, as we browse seed catalogs, something catches the eye. This year is no exception. Here are a few new varieties to refresh your garden this year:
Ground Nuts – Apios americana a native tuber of that provides both a potato-like crop and a bean pod. They can be cooked as you would potatoes, but are higher in protein (by 3x). "Plants require at least 2 years of growth to maturity." But heck, start now and be the first on your block to have the coolest new/old crop that traces back to indigenous diets. Pre-order starts on Jan. 15, 2019 from Sow True Seeds.
Crisp Mint Lettuce – A romaine with frilly edges. Also known as Erthel, and hails from Britain. Available from Seed Savers Exchange.
Pima Club Wheat – A soft white wheat "grown by the Pima on the Gila River Reservation." It has a flattened head with white kernels perfect for cookie and pastry flour. Find it at Native Seeds/SEARCH.
Starlight Cherry Tomato – an exclusive from High Mowing Organic Seeds. This beautifully long, slender grape tomato are going to be the star of the garden. Gotta try it!
Alabama Blackeye Butterbean – Picture a lima bean masquerading as a black-eyed pea. Known in Alabama as a butter bean. Available from Baker Creek Heirloom Seeds.
Fill the well – refresh your seed collection. Have fun, experiment, and explore biodiversity at its best!
---
3. Gardenerd Tip of the Month – Seed Starting 101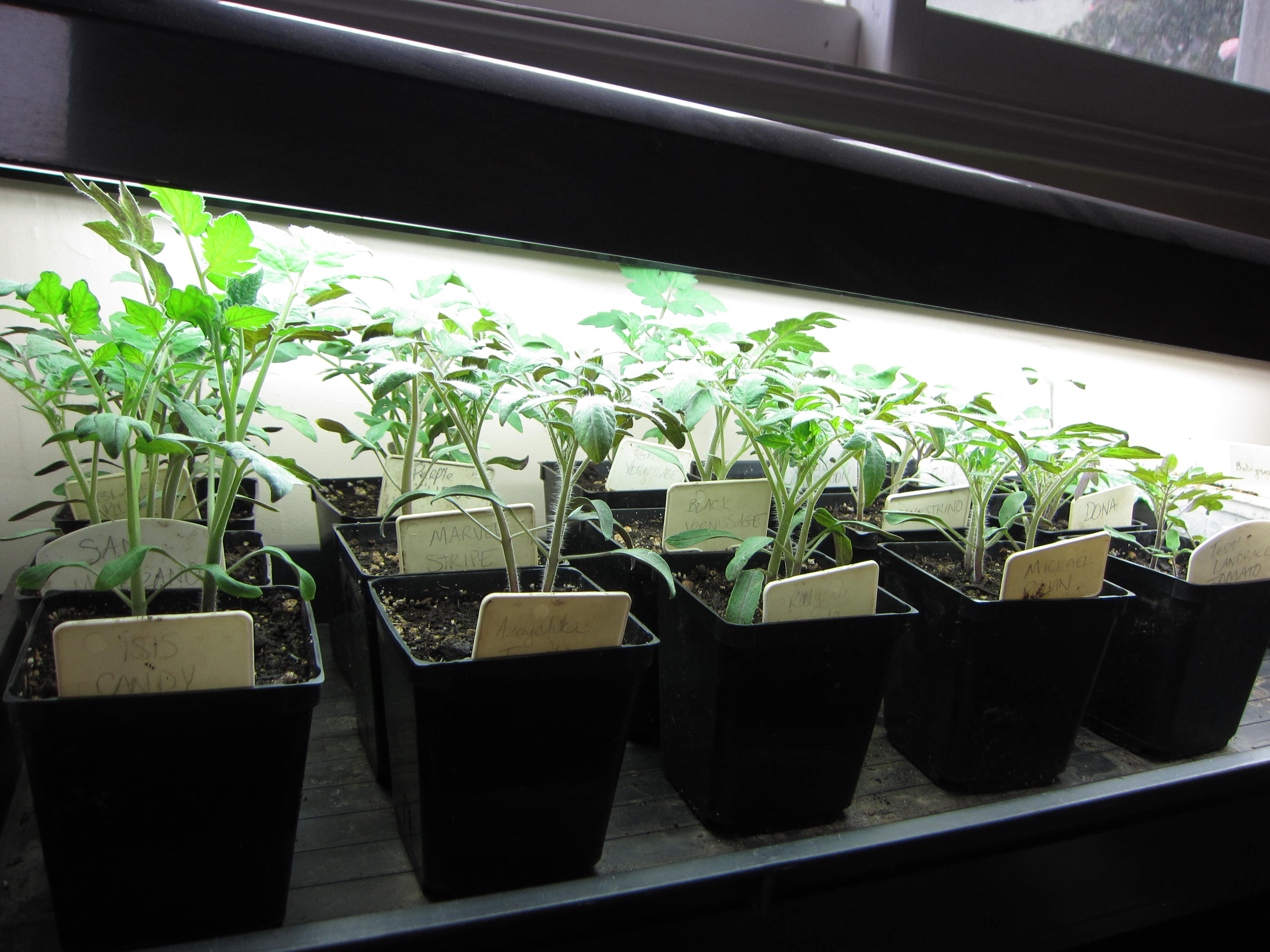 Do you usually buy your plants from a nursery? If so, it might be time to try growing those crops from seed. Why? Because nurseries are limited to what's popular and what sells. A nursery may sell 2 or 3 types of cucumbers, but crack open any seed catalog and you'll see upwards of 20 varieties available to grow from seed.
Here are some helpful tips for starting seeds at home:
Seed Starting 2 Ways – our recent YouTube video will give you a starting point.
Quickroot Organic Soilless Potting Mix– our favorite seed-starting mix, because it uses coir instead of peat moss. It's the best on the market.
Crops to Grow from Seed – the easiest seeds to grow directly in garden soil are lettuces, radishes, peas, cilantro, and arugula. For those looking to try starting seeds indoors/in trays try broccoli, cabbage, and bok choy in cool-winter climates, and tomatoes, peppers and eggplants in warm-winter climates.
When to Start Seeds? – The general rule of thumb is to plant 6 to 8 weeks prior to your last frost date. If you don't have one, plant seeds in trays in late January or early February to have them ready to plant out in March-April.
Grow Lights – seedlings need intense light for 12-16 hours every day. Most gardens don't provide that kind of light early on in the season. This is why we recommend grow lights, placed no more than 3″ above the leaves of your seedlings. Otherwise they will become long and spindly, which makes them vulnerable and weak. Our favorite grow light system is from Gardeners Supply.
Venture out from the norm. Try starting some of the suggested varieties above indoors ahead of the garden season this year.
---
4. Gardenerd Product of the Month – 400+ Tips for Organic Gardening Success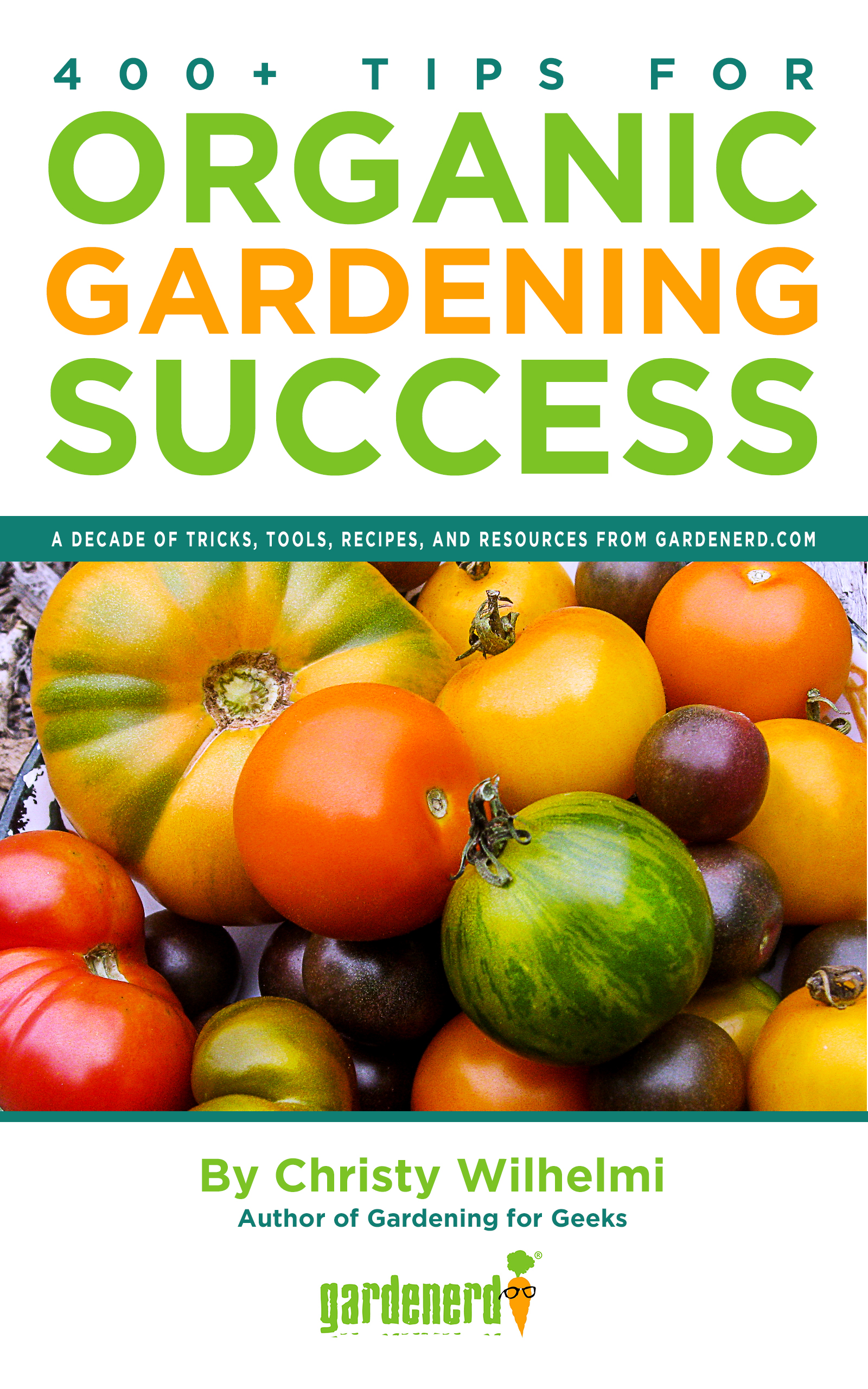 Start your garden year with 400+ Tips for Organic Gardening Success. It's organized by season for easy reference, and is chock-full of helpful advice on all things gardening. From seed-starting tips to pest control solutions. It's digital, and is easily readable from any Kindle App (which is free to download, BTW). Get your copy today!
400+ Tips for Organic Gardening Success
Stay tuned for more tips and tidbits from Gardenerd.com. Happy winter gardening!

Search our archives here.